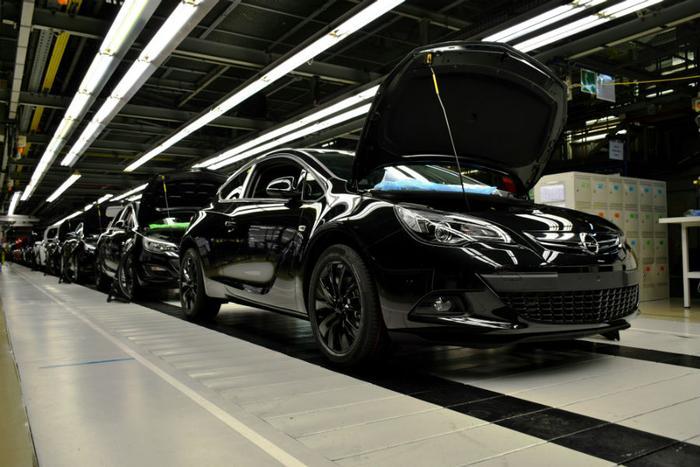 Union workers at Ford, General Motors, and Fiat Chrysler have flashed a green light for a strike if contract negotiations reach an impasse. 
The vote was not unexpected, with 97 percent of the United Auto Workers Union (UAW) members agreeing to walk out if that's what it takes to get an acceptable contract. 
There hasn't been a strike in quite a while, but this year it may be harder to get to an agreement. U.S. auto sales have been in a slow slide since the last contract four years ago, and the companies may feel less generous. GM will lead the negotiations.
Industry analysts caution against reading too much into a strike authorization vote, pointing out that the rank and file always give the leadership that vote of confidence as they begin negotiations with the companies. However, that does not mean the workers who voted in favor of the authorization would vote for a strike.
"No one goes into collective bargaining taking a strike lightly. But it is a key tool in the tool belt as our bargaining team sits across from the company," said Gary Jones, president of the UAW. "Ultimately, the company holds that destiny in their hands as they bargain. Clearly the UAW stood up for them in a very dark time, now that they are profitable it is time for them to stand up for all of us."
Concessions during the financial crisis
Jones is referring to contract negotiations in the aftermath of the financial crisis when auto sales almost came to a standstill. The union made concessions and the automakers recovered. Car sales boomed between 2015 and 2017 but have stalled in the last two years.
Time is of the essence. The auto workers' contract expires September 14, though it's not unusual for the deadline to be suspended it the two sides are making progress.
The GM negotiations may be the most contentious since the automaker has announced plans to close four facilities, potentially eliminating as many as 14,000 jobs.
The union points to recent sales figures showing automakers are getting more money per vehicle sold, even if it is selling fewer of them. Kelly Blue Book recently reported the average transaction price for a light vehicle in the United States was $37,169 in July.
New-vehicle prices increased $1,246 from July 2018, while decreasing $312 from the month before.