---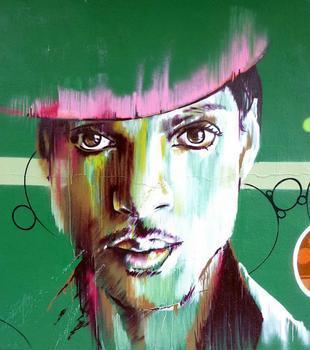 As many suspected, Prince Rogers Nelson, an iconic pop performer who simply went by "Prince," died from an overdose of an opioid painkiller. He was found dead at his home in the Minneapolis area April 27.
His death is one of thousands of overdose injury and deaths in the U.S., but is high-profile enough that it may serve to focus increased efforts on curtailing both the use and misuse of these addictive narcotics.
The Carver County, Minnesota Sheriff's office is continuing its investigation, but the autopsy report stated Prince died of a self-administered dose of fentanyl, a painkiller described as more potent than morphine.
There is no indication that the entertainer was taking the drug for recreational use. Rather, he had been treated for back pain and apparently developed a dependency.
This class of drug has claimed victims who became addicted through medical use, as well as those using the drug illicitly. Opioids include powerful prescription medication, like fentanyl, as well as illegal drugs like heroin.
Nearly half a million deaths
As we reported back in December, nearly half a million Americans died from an opioid overdose between 2000 and 2014, with deaths rising an alarming 14% in 2014.
"The opioid epidemic is devastating American families and communities," CDC Director Tom Frieden said at the time.
Frieden called for stepped-up efforts to prevent addiction and for additional support for treatment.
Overdose deaths in Maine up 31%
The problem of opioid addiction and overdose has been particularly acute in rural states with little history of dealing with drug epidemics. Maine has been especially hard hit in recent years.
Maine Attorney General Janet Mills recently reported that 272 state residents died of an opioid drug overdose in 2015, a surge of 31% over the year before, which until last year had been a record.
"These figures are shocking," Mills said. "Maine averaged more than five drug deaths per week. That is five families every week losing a loved one to drugs. We must use every effort to intervene in these people's lives before it is too late."
A first step might be one of the most simple: simply reduce the strength of opioid prescriptions. Opioid overdose experts from the University of Michigan Medical School and Veterans Administration (VA) Ann Arbor Healthcare System analyzed the records of 221 veterans who died from accidental opioid painkiller overdoses and an equal number of veterans who took the drug but did not die from an overdose.
They found that veterans getting a smaller dose of drugs were less likely to die from an overdose. Those taking larger doses were more likely to die.
Opioid strength is measured in morphine-equivalent milligrams, or MEM. The average daily prescribed dose in the group that overdosed was 98 MEM, compared with about 48 MEM among those who did not overdose.
---