---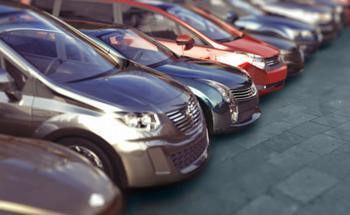 It happens all the time. Consumers are killed or injuried in car crashes because of uncompleted safety recalls. Often it's because consumers didn't receive the letter informing them of the recall. That's apparently what happened in the case of Huma Hanif, 17, killed by a defective airbag after a minor fender-bender.
Automakers have a suggestion: they'd like insurance companies to help inform consumers of recalls and persuade them to follow through and get their cars fixed.
It's estimated that about 25% of recalls are never completed -- meaning that the defect is not repaired and the cars remain on the road.
Of course, this is not always the consumer's fault. Parts are frequently not available for months after a recall is announced, as Dolores of Long Island, New York, said in a recent ConsumerAffairs posting about the Takata airbags in her Honda.
"We finally got our letter on our Honda. However, won't have parts in until August? We could be killed by then!"
A common complaint
Such complaints are common, especially in the case of the massive Takata airbag recalls. But sometimes, consumers suspect the "no parts" excuse is bogus.  That's what John of Baltimore recounted in a recent ConsumerAffairs review of DARCARS Toyota.
"The Service Staff refused to perform the interim repair per the safety recall notice 15V-577 from the NHTSA for my 2011 RAV4 that I had scheduled through DARCARS earlier in the week," John said.
"Before I presented the document, the first staff member stated that DARCARS would do nothing because the safety recall notice was interim. Once I read the sentence 'As an interim repair, any authorized Toyota dealer will replace the wiper crank sub-assembly at NO CHARGE to you.' from the recall notice, the staff member changed her statement to DARCARS did not have the part in stock."
Finger-pointing
Sometimes, consumers trying to do their part find themselves in the middle of a finger-pointing contest. Kevin of Cockeysville, Md., helped his daughter try to get the local Lexus dealer to replace a faulty dashboard that had been recalled on her Lexus RX350.
White foam was sticking out of cracks in the dashboard when Kevin's daughter threw in the towel and traded the car for 60% less than she had paid for it. 
"Lexus customer service has been unresponsive responding that the dashes have been slow to ship from Japan and that their hands are tied. Are we really supposed to believe that it takes more than ten months for a dash to ship from Japan? I believe that Lexus isn't taking this recall seriously as they know that the longer they put off replacing the dashboards the less the recall will cost them as cars will be totaled or sold and some owners will simply give up," Kevin said.
"I have owned 14 Toyota cars and 7 Lexus cars as I am in sales and trade cars at least every two years. I pointed this out to Lexus but they did not care. They point a finger at the dealers and the dealers point a finger at Lexus."
"The reality is that they are both giving owners the middle finger."
Manufacturers' strategy
In their latest effort to deflect some of the heat over failed recall campaigns, automakers have sent letters to major insurance companies asking them to nag consumers about open recalls on their cars, according to a Reuters report.
The letters to the CEOs of State Farm, Liberty Mutual, Geico, Progressive, and Nationwide, among others, ask for  "assistance in establishing a new way to provide vehicle owners with information about any open safety recalls that may affect their car or truck and to urge that owners have the recall work performed as soon as possible," the news agency said.
The letters went out prior to Congressional hearings scheduled for Thursday.
The auto manufacturers are also asking Congress to approve $18 million of taxpayers' money to fund a pilot program by six states. The states would remind consumers of uncompleted recalls at the time they register their vehicles. 
---