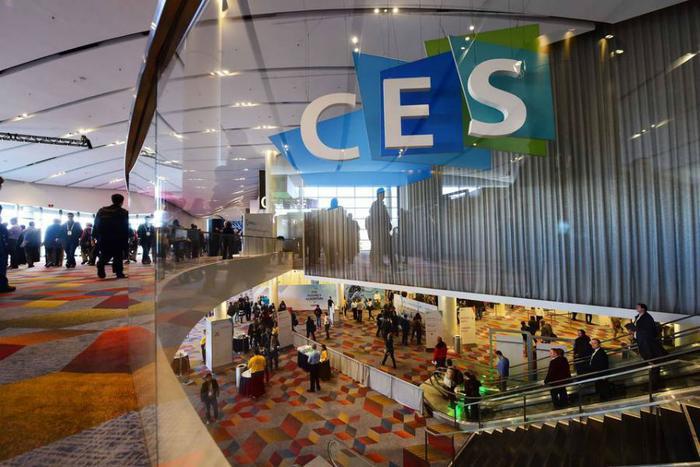 The annual Consumer Electronics Show (CES) in Las Vegas increasingly resembles a car show, since automakers show up to tout their latest automotive technology.
The show officially begins Tuesday, but there have already been plenty of preliminary speeches, news conferences, and product demonstrations.
Fiat Chrysler (FCA) is showing off a number of new technology features, including the self-driving Chrysler Pacifica hybrid. It uses Google's Waymo technology.
The company will also display the electrified Chrysler Pacifica hybrid, equipped with its plug-in hybrid powertrain and hybrid electric pages that provide customers with helpful information and access to charging schedules via the Uconnect 8.4 system's 8.4-inch touchscreen.
Mercedes CLA introduction
Daimler North America is using CES as its venue to introduce the new Mercedes-Benz CLA. The luxury car features an evolved Mercedes-Benz User Experience (MBUX), which revolves around an upgraded infotainment system. The company says new functions have been added since the system was introduced at last year's CES.
Daimler will also demonstrate the latest automated driving features in its line of trucks and buses at the Las Vegas Motor Speedway.
Companies that make technology for cars will also be displaying their latest products. Aptiv, an automotive parts supplier, plans to demonstrate its newest autonomous driving features. The technology has been installed in a fleet of Lyft vehicles that will be on hand to move attendees around the city.
Digital cockpit
BlackBerry is introducing what it says is the first digital cockpit solution that allows automakers to enhance the in-car experience safely, securely, and reliably. The QNX Platform for Digital Cockpits powers the vehicle's instrument cluster and infotainment system.
"After two years of constant improvement and testing, we have built the world's first safety-certified digital cockpit that enables secure Android apps in the car," said John Wall, a senior vice president at BlackBerry. "We believe being able to provide this level of security will be a key differentiator for automakers as consumers begin to weigh security and data privacy when purchasing a vehicle."
CES President and CEO Gary Shapiro says the government shutdown, now in its third week, will affect some CES programming. He reported that some government officials who were scheduled to speak at the week-long event have canceled, saying they aren't authorized to travel on government business during the shutdown.