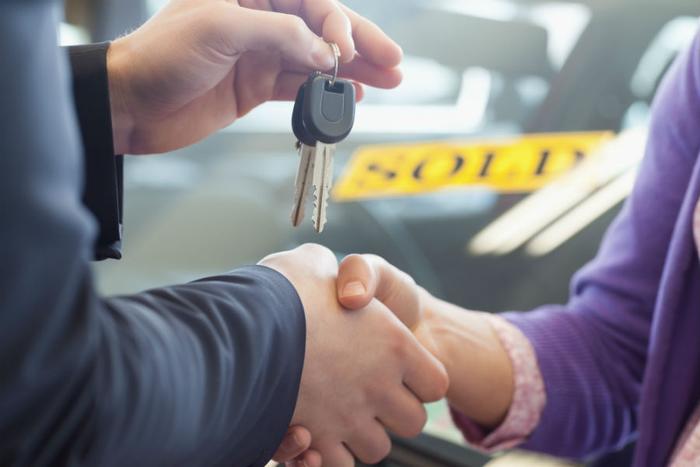 If your head isn't being turned by the arrival of the auto industry's latest models, you might be considering a used car or truck.
Buying a three year old vehicle gives you most of the technology available on the current models but at a much lower price. And right now, several manufacturers are offering plenty of incentives in their certified pre-owned (CPO) programs.
Being "certified" means the vehicle has been refurbished and detailed by the manufacturer, not an individual dealer. Not every used car falls into that category.
Game-changer
"The comprehensive inspection process, incentives and warranties for certified pre-owned vehicles changes the game for how car shoppers should look for their next vehicle," said Brian Moody, executive editor at Autotrader. "With cars less than a few years old back on the market, you could even end up with a certified pre-owned vehicle that's part of the 2018 model year."
Moody says there are plenty of great deals for car shoppers looking for a late model used car that is very much like a new car, except for the price. Right now BMW is offering 12 months of comprehensive warranty coverage. Throughout September, it is offering 1.99 percent financing on all certified pre-owned 2015 and 2016 i3 models for up to 24 months.
Cadillac's certified pre-owned program has a similar offer on three models -- the entry-level ATS, the popular Escalade SUV, and the SRX crossover. But you need to hurry. Through September 13, qualified buyers who select from those models in the CPO program can get 2.9 percent financing for up to 36 months.
Ford's CPO program gives buyers extra warranty coverage this month. Shoppers get seven years or 100,000 miles of powertrain coverage, in addition to an additional year of comprehensive coverage. On top of that, qualified buyers can finance their vehicles at 1.9 percent for up to 36 months, 2.9 percent for up to 60 months or 3.9 percent for up to 72 months, terms normally available only on new cars.
1.99 percent for 48 months
Mercedes-Benz is offering special financing this month on a full range of its models in the CPO program. Qualified buyers can get 1.99 percent interest for up to 48 months on most cars, including the CLA, the C-Class, the E-Class, the GLK, the GLC.
Nissan's CPO program is offering both financing incentives and an expansion of the warranty coverage. Vehicles in the CPO program come with seven years or 100,000 miles of powertrain coverage from the car's original sale date. Qualified buyers of Altima and Rogue models can finance their purchased at 2.99 percent interest for up to 60 months.
How much can you save buying a used car instead of a new one? According to Kelley Blue Book, the average transaction price for a new car is around $35,000 while the average price of a used car is just under $20,000.