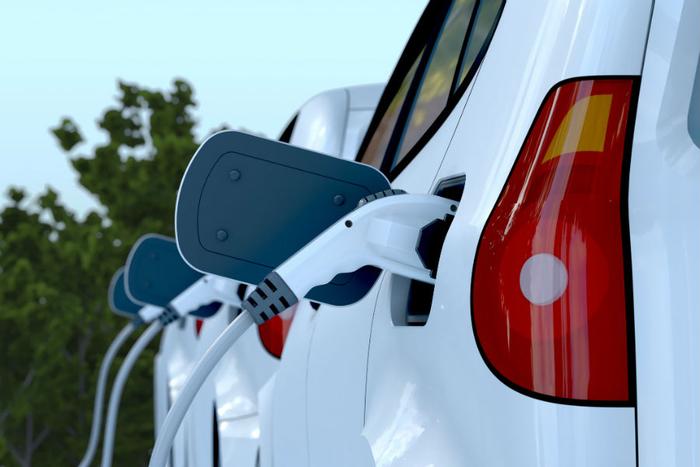 Throughout 2017 and last year, the world's automakers stepped up their commitment to all-electric vehicles.
Honda began delivering the Clarity, an all-electric sedan at select dealerships in Oregon and California. General Motors said it will introduce two new all-electric vehicles in 2018, the first of at least 20 new electric cars it hopes to put on the road by 2023.
Mercedes-Benz said it will offer electric versions of its entire fleet by 2022. Volkswagen committed to an all-electric vehicle lineup by 2030. VW Group CEO Matthias Mueller said that automakers must "respond to the push for electric vehicles."
Who's asking for it?
But push from whom? It's certainly not coming from consumers. With gasoline prices relatively low since 2015, consumers have renewed their love affair with the SUV.
Sales of compact SUVs/crossovers rose 5 percent in 2017, according to Kelley Blue Book, making it the most popular category of vehicle, making up 17 percent of sales. Electric vehicles currently make up about 1.2 percent of U.S. car sales.
Price may be just one factor. In February, the average transaction price on an electric vehicle was $38,062. The average transaction price for a compact SUV was $10,000 less.
Practicality could be another factor. According to U.S. News, the Tesla Model S, with an average sticker price of over $100,000, will get more than 300 miles on a single charge, but it is the exception. The Fiat 500e only has a range of 84 miles. Recharging an electric car currently takes hours, instead of minutes at a gas pump.
Government pressure
Even though consumers aren't asking for them, carmakers plan to build more electric vehicles, mainly because governments are pressuring them to do so. The state of California recently passed a measure banning gasoline powered automobiles by 2040.
The Association of Global Automakers, an industry trade group, pointed out the obvious -- someone was going to have to sell consumers on the idea and make it more attractive.
"California has laid out another ambitious goal that will unfortunately be unachievable unless the state substantially increases and maintains public investment in incentives and infrastructure," the group said in a statement. "A self-sustaining market, based on consumer demand for green technologies, will be much more powerful and long-lasting than government mandates or regulations."
Consumers should expect to soon be seeing advertisements urging them to go electric. Seven states -- Connecticut, Massachusetts, New Hampshire, New Jersey, New York, Rhode Island and Vermont -- are joining with automakers to fund an ad campaign called "Drive Change. Drive Electric."
Global Automakers CEO John Bozzella tells Reuters that at this point, the automakers are ahead of consumers, going all-in on a product that just isn't that popular.