---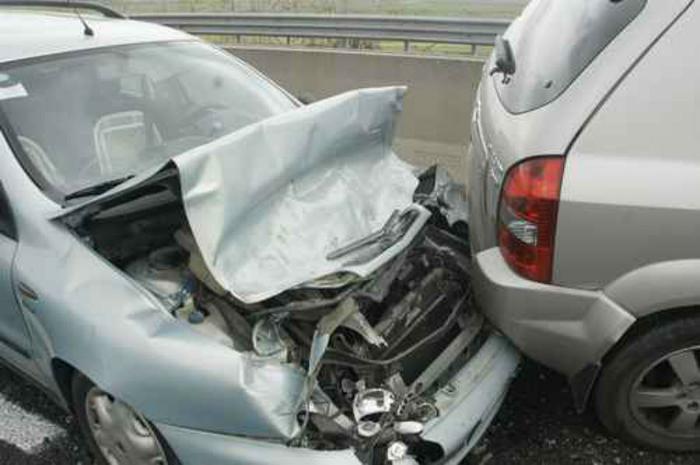 It looks like U.S. roads may be getting a little safer in the future. According to a report by Consumer Reports, a group of major automakers have come to an agreement with the government to include forward crash-prevention systems as a standard feature in all of their passenger vehicles by 2022.
 Some participants in the deal include Ford, Fiat Chrysler, General Motors, Hyundai, and Toyota, according to The Detroit News. The National Highway Traffic Safety Administration (NHTSA) will announce the news at a press conference later today.
Preventing accidents
Forward crash-prevention systems aren't a completely new concept to the automotive industry. When buying a new car, consumers can elect to have forward collision warning installed, but it is mostly used in luxury vehicles.
The system works by using information from a combination of cameras, lasers, and radar equipment, depending on the car model. If these instruments detect that a driver is going to hit an obstacle or crash, they can automatically engage the brakes and slow or stop the vehicle. Safety regulators have high hopes that the technology can help prevent many of the 1.7 million rear-end crashes that occur every year.
"We have been calling on automakers to make automatic emergency braking standard in all new vehicles, and today is an important step toward reaching that goal. . . This proven technology is among the most promising safety advances we've seen since electronic stability control almost two decades ago. We look forward to working with NHTSA and IIHS to help put this plan into action and hold automakers accountable for their commitments," said Jake Fisher, director of automotive testing for Consumer Reports.
Making the transition
While the 2022 deadline may seem far away, many car manufacturers have already stepped up to the plate and stated that they would start adding the feature to redesigned models before that time.
While the agreement currently covers the vast majority of passenger cars that will go into production, there are still some vehicles that may take longer to implement the new technology. Specifically, high-performance sports cars, other specialty cars, and commercial trucks are not included in the agreement. However, an addendum is expected to be added in the near future so that they are covered.
---