---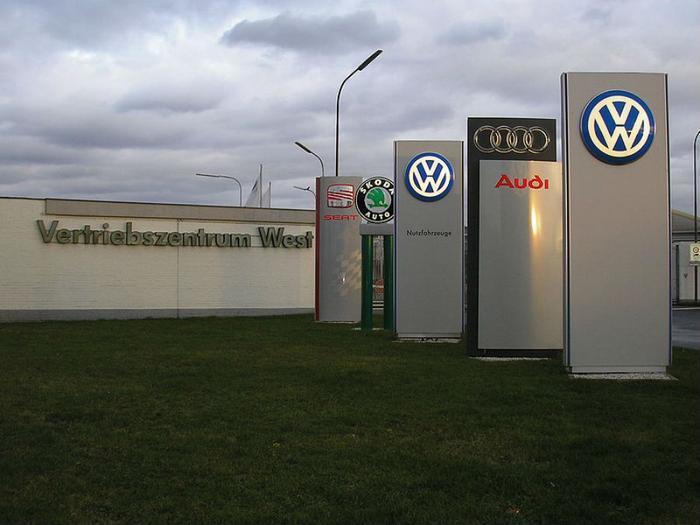 Volkswagen CEO Michael Horn's sudden resignation this week is the prelude to an even bigger drama coming up at the end of the month. That's when VW lawyers must appear before a federal judge and explain how the carmaker plans to fix nearly 600,000 "clean diesel" cars in the U.S. that cheat on emissions tests.
Meanwhile, automotive site Autolist has presented more evidence of a damaged VW brand and how U.S. automakers are benefiting.
Autolist is an online automotive marketplace where cars are listed for sale. Autolist has monitored recent search traffic and concluded that, as the VW emissions cheating scandal has unfolded, Volkswagen has fallen in the eyes of the American consumer while the status of U.S. carmakers has risen.
VW prices at all-time lows
The site says its most recent analysis of 42 million bits of data shows that list prices for Volkswagens among the 600,000 models tainted by the scandal have fallen to all-time lows. The price of those cars are 6.4% less than expected while the list price of VW models not involved in the scandal are down 2.4%.
It's also taking a lot longer to sell a Volkswagen. The Autolist report shows the time spent on the market by scandal-tainted cars is 88% above average, at 178 days. But even the VWs not touched by scandal are taking longer to sell, 13% above average at 106 days.
Good news for Detroit
Volkswagen's losses appear to be American carmakers' gains. Chevrolet and Ford are both selling faster since the diesel scandal, with Chevy selling 13.5 days faster and Ford shedding 14.5 days on the market.
Autolist says that trend might continue for a while, since public opinion about U.S. brands is on the rise. Again, it appears to be Ford and Chevrolet that have benefited most.
When it comes to searches for specific brands, Autolist says volume for comparable Fords and Chevrolets have increased 14% and 12.3% since the scandal. At the same time, the VW search line is on a downward trend.
---