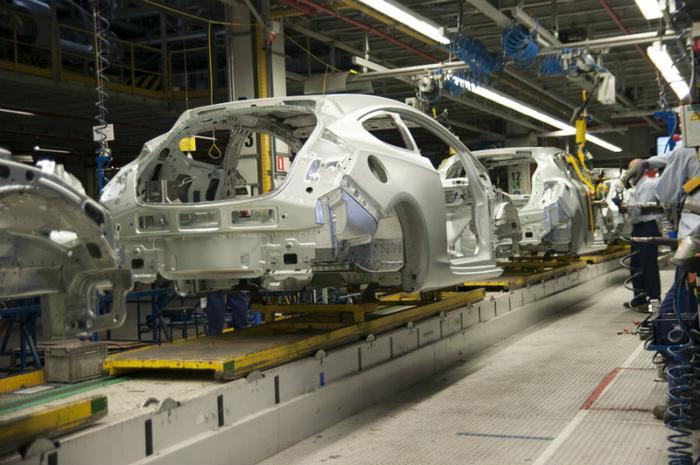 Members of the United Auto Workers (UAW) union will vote Friday on a proposed contract with General Motors (GM), which could send 46,000 union members back to work and allow the company to resume vehicle production, which has been idled for more than a month.
In the past, the ratification of a contract approved by union leadership has almost been a sure thing. Lately, however, it has been less certain. In 2015, workers at Fiat Chrysler (FCA) rejected a pact that the leadership had approved. At this point, no one is taking the rank and file vote for granted.
The union leadership accepted a proposed contract with GM last week but said its 48,000 GM workers would remain on strike until the agreement was approved. The union pushed for increases in pay and benefits that it said were set aside a decade ago while the industry was trying to emerge from the Great Recession.
"We thank the public for their support during the strike and their continued support as UAW GM members review the tentative agreement," UAW Vice President and Director of the General Motors Department Terry Dittes said in a joint statement last week. "Ultimately, UAW members will make the decision to ratify the agreement. Their unity and solidarity brought us to this moment."
Several advantages
The proposed contract contains several advantages for union members. They would get increased annual raises or lump-sum bonuses. At the same time, the union said it would not attempt to stop GM from closing four facilities, including three assembly plants and a parts distribution center.
Some analysts have suggested that the most tension between the industry and its union has to do with electric vehicles. The government is forcing automakers to produce more electric vehicles that don't require as many workers or as many assembly plants. In fact, more of the tasks associated with producing electric vehicles can be performed with robots.
GM, like other automakers, has changed its portfolio of vehicles, which affects its workforce. Last November, GM announced it was phasing out some of its sedans and transitioning to the automotive future, which may involve consumers purchasing fewer cars and being more discerning about the vehicles they buy.
For its part, GM said its contract offer includes new investments that will produce more union jobs. But it's unclear how many jobs will be eliminated as the industry undergoes what may be radical change over the next few years.