---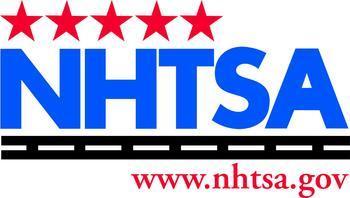 The National Highway Traffic Safety Administration (NHTSA) is vowing to crack down on automakers -- and on itself, following a blistering audit that finds that agency has missed too many safety defects because of poor training, haphazard data collection and inconsistent procedures.
But, says safety activist Clarence Ditlow, the agency also needs to become more transparent in its actions and more accountable to the consumers who put their lives on the line each time they start their cars and trucks.
"All the people who have died from safety defects in the past and all the people who can be saved from safety defects in the future deserve nothing less than an agency that is willing and able to take on any defect," said Ditlow, executive director of the non-profit Center for Auto Safety.
The audit by the U.S. Transportation Department's Office of Inspector General identified three basic shortcomings of the troubled agency:
Lack of resources NHTSA has just one person to initially screen all the complaints sent in by consumers, allowing only a few seconds for each, which Ditlow said "amounts to nothing more than sorting the mail." The result is that defect data goes unread.
"Investigators must have training and training costs money the agency doesn't have," Ditlow said. "NHTSA doesn't even have its own research facility like other agencies; instead it must rent space from Honda."
Lack of transparency and accountability "No one knows why investigations aren't opened and no one is held accountable for not opening an investigation," Ditlow said. "People die due to unopened investigations."
Lack of will to take on major defects "NHTSA doesn't get the hard job done," Ditlow said, instead spending time on investigations with no known deaths or injuries. "Lack of will means settling for inadequate Service Campaigns or geographic recalls instead of needed national Safety Recalls when a manufacturer balks at doing anything more."
Early warning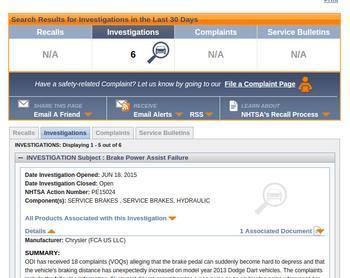 In its response to the audit today, NHTSA said it will tighten its early-warning reporting requirements by next June, requiring automakers to be more proactive in notifying the agency when it learns of a dangerous defect.
NHTSA has conceded that it failed to catch the safety defect in ignitions used in General Motors sedans even though early signs of the problem occurred as early as 2003. Meanwhile, more than 117 people died and at least 237 were injured in accidents that happened when the ignition switch unexpectedly cut power to the engine, air bags and such vital equipment as power-assisted steering and brakes. GM belatedly recalled 8.7 million vehicles because of the defect.
NHTSA Administrator Mark Rosekind, named earlier this year to run the agency, has called for automakers to be more "proactive" in their approach to safety and has said the agency needs to have more than 380 fulltime employees to ride herd on automakers effectively.
---