---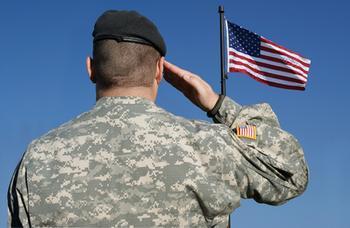 If you've ever driven through a town that hosts a military base, you can't help but notice the number of used car lots offering "great deals" for G.I.'s who need a vehicle. It's also hard not to have a feeling deep down that something may not be on the up-and-up.
Those feelings are vindicated with today's order by the Consumer Financial Protection Bureau (CFPB) for U.S. Bank and one of its nonbank partner companies, Dealers' Financial Services (DFS), to end deceptive marketing and lending practices targeting active-duty military.
The two have to return about $6.5 million to servicemembers for failing to properly disclose all the fees that were charged in the companies' Military Installment Loans and Educational Services (MILES) auto loans program, and for misrepresenting the true cost and coverage of add-on products financed along with the auto loans.
"The CFPB has a special mission to protect servicemembers," said CFPB Director Richard Cordray. "The MILES program failed to properly disclose costs associated with repaying auto loans through the military allotments system and the expensive auto add-on products sold to active-duty military. We will continue our work to ensure that servicemembers are treated fairly."
Branching out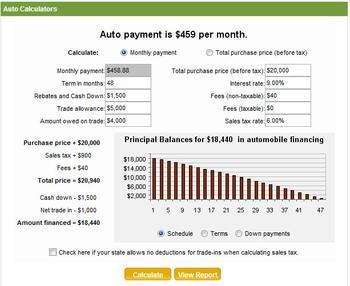 U.S. Bank and DFS created the MILES program to finance subprime auto loans to active-duty military. While U.S. Bank is no longer the program's only lender, it is still responsible for financing the substantial majority of the MILES program loans. DFS is responsible for managing the consumer-facing aspects of the MILES program, which includes marketing the program; recruiting and maintaining the 700 participants in the MILES auto dealer network; managing the MILES website; and processing the loan applications before they are passed on to U.S. Bank.
The MILES program required servicemembers to repay their auto loans using the military allotment system, which deducts payments directly from the paycheck before that salary is deposited in the service member's bank account. The allotment system was created decades ago to help deployed servicemembers send money home to their families and pay their creditors at a time when automatic bank payments and electronic transfers didn't exist.
Vulnerable to abuse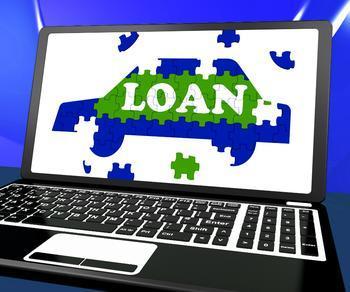 Today, the military allotment system may be vulnerable to misuse. When servicemembers pay by allotment, the lenders often require servicemembers to use third-party processors that charge one or more fees. If lenders require payments by allotment, military consumers could be left with no choice but to pay this additional processing fee in order to qualify and pay for the loan. This can cost servicemembers more in fees than alternatives like online banking, which are often free.
U.S. Bank violations
CFPB examinations found that U.S. Bank:
Failed to inform servicemembers properly about fees associated with the loan: Servicemembers were charged a monthly processing fee for their automatic payroll allotments that was not properly disclosed. Over the life of a typical 60-month MILES loan, a borrower would pay approximately $180 in these fees.
Failed to disclose the schedule of payments properly: U.S. Bank should have informed servicemembers that they had to make payments twice per month. However, it told them that payments were due only once a month and only credited their accounts once a month.
DFS violations
CFPB examinations found that DFS:
Understated the costs of the vehicle service contract: Marketing materials claimed that the vehicle service contract would add just "a few dollars" to the customer's monthly payment when it actually added an average of $43 per month.
Understated the costs of the insurance: Some customers were told that the insurance policy would cost only a few cents a day, when the true cost averaged 42 cents a day, or more than $100 a year.
Misled consumers about product benefits: The MILES marketing materials deceptively suggested that the vehicle service contract would protect servicemembers from all expensive car repairs, when many basic parts were not covered.
Fixing the problem
Under the CFPB orders, the companies have agreed to:
Stop deceptive practices: U.S. Bank and DFS must end deceptive marketing and lending practices and will be prohibited from making misleading claims or omissions when marketing add-on products through MILES or similar programs in the future.
Pay restitution to servicemembers: U.S. Bank will pay at least $3.2 million and DFS will pay $3.3 million to over 50,000 servicemember victims for violating the Truth in Lending Act and federal laws that prohibit deceptive marketing and lending practices. Servicemembers who had outstanding MILES loans between January 1, 2010 and today may receive restitution.
Provide refunds or credits without any further action by consumers: Servicemembers are not required to take any action to receive their reimbursement. Both companies will provide the reimbursements to the victims as an account credit or as a check in the mail.
Stop requiring the use of allotments: U.S. Bank and DFS have agreed to modify the MILES program so servicemembers are not required to use allotments in order to participate.
Improve disclosures: The companies will take steps to improve their disclosures to servicemembers regarding the cost and other material terms of add-on products.
Required reporting: Under the orders, both companies will be required to submit a redress plan that the CFPB must approve. They must also provide reports to the bureau to demonstrate their compliance with the orders.
---