---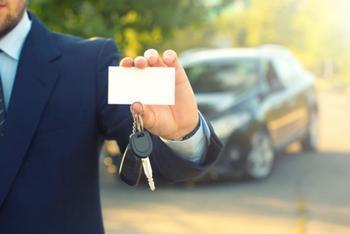 Auto leases made up 31.1% of vehicle transactions in the first quarter of the year, the largest percentage on record.
The statistics, contained in the latest report from Experian Automotive, suggest more consumers are turning to leases as the only affordable way to obtain a new car. The average new vehicle transaction price is closing in on $34,000.
Consumers aren't just leasing new cars. The report shows that used vehicle leases rose 2.1% in the first quarter.
"The continued rise in new vehicle costs have kept many consumers exploring options to keep their monthly payments affordable," said Melinda Zabritski, Experian's senior director of automotive finance. "As long as vehicle prices continue to rise, we can expect leasing rates to grow along with them."
Leases not for everyone
However, Zabritski says consumers should understand the nuances of their lease agreements and make sure that leasing fits their needs. The biggest factor is mileage. Most leases have mileage allowances of 12,000 miles per year or less. If you drive 20,000 to 30,000 miles per year, a lease will probably be more costly than purchasing the vehicle.
The Experian report also identified a shift by prime borrowers who purchased a used car instead of a new one. Prime borrowers bought a used car 54% of the time in the first quarter, up 4.8% from a year ago.
Rising subprime new car financing
Subprime borrowers, meanwhile, tended to purchase more new cars. Their numbers rose 5.5%.
While new car leases rose in the first quarter, so did purchases – just not as much. The report shows financing, as opposed to leasing, was up 1.6% from 2015.
The average loan amount hit another all-time high – $30,032. The average loan amount on used vehicles was $20,723.
The average interest rates were still relatively low. The rate on the average new vehicle loan was between 4.79% and 7.81% for the average used vehicle.
---