---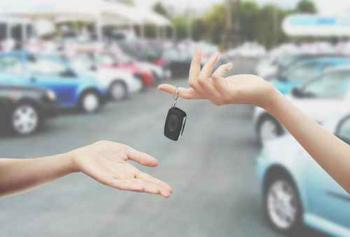 It's no secret new car prices are going up. We reported last week that the average transaction price for a new car went up 2% last month.
Because the cars consumers want to buy cost so much, consumers are faced with the choice of financing for six or seven years to get an affordable payment, or leasing the vehicle.
Increasingly, more consumers are choosing a lease. Experian Automotive has released a study showing auto leases have increased 76% since 2008, when the company began tracking them.
Back then, leases weren't all that common, except on luxury cars. Today, the average option laden sedan or SUV goes for what a luxury model did in 2008.
Things to consider
There are a lot of things to consider before going into a lease, as we have reported. But if you are weighing a lease or the purchase of a late model used car, the proliferation of leases just might tip the balance toward a used car purchase.
Here's why; more than 1.8 million vehicles will come off lease by the end of this year. What happens to those cars? Almost all will end up on a used car lot.
"With such a large volume of vehicles coming back into the market, consumers, dealers, and lenders will want to better understand the options available to them so they are able to take action," Melinda Zabritski, senior director of automotive finance for Experian, said in a statement.
It's a matter of supply and demand. An increase in the supply of late model cars may mean those cars sell for less than they might otherwise. For a used car shopper, that means more to choose from a more leverage when negotiating with the dealer.
Experian says this especially holds true in the New York, Los Angeles, and Detroit markets. Those areas have the largest number of vehicles coming off lease this year.
Plentiful pick-ups
Specific models that are the most popular leases will likely be the most plentiful on the used car lot, meaning buyers may find there is more wiggle room. Experian says you will likely find plenty of full-size pickups and entry-level sport utility vehicles, since their lease rates are up 56% and 79%, respectively.
You'll find fewer late model upscale luxury vehicles and alternative-power/hybrid vehicles, since both are seeing a sharp decline in lease rates.
As for specific models, the Toyota Camry, Honda Civic, Accord, CR-V, and Ford Escape are among the most plentiful names headed for the used car lot.
So it may pay to shop late model used cars. The payment on a purchase may be less than a lease payment.
---