---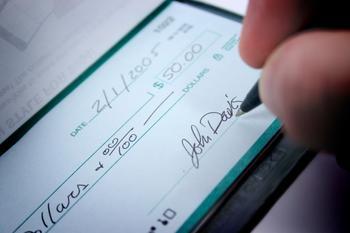 Paying bills was once a time-consuming end-of-the-month chore, made all the more unpleasant by the fact you were spending money on things like insurance and utilities. Auto bill-paying functions of online banking systems have taken a lot of the drudgery out of it.
"The biggest reason to use auto bill pay is because it is a time saver," said Stacy Rapacon, an editor at Kiplinger, a personal finance publication. "It doesn't free you from having to keep track of your expenses and budget but you can do it on your own time."
Don't set it and forget it
But the tool is far from a "set it and forget it" function. Rapacon speaks from experience when she says you have to provide some oversight, even if a computer is doing all the work. A few years ago, when she first started using auto bill pay, she experienced a number of nasty overdraft charges. Auto bill pay spit out a payment on a certain date, regardless of how much money she had in her account at the time.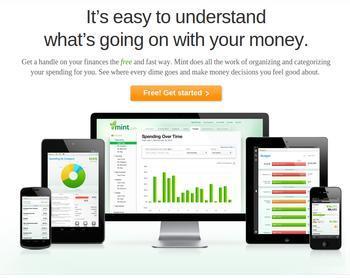 "Setting your bills to be paid automatically does not free you from all financial responsibility," she said. "You still have to keep track of your expenses. I keep track of my budget and I make sure there's enough money in my account to cover all my bills."
Rapacon also recommends using an online budget site to help track your finances. She uses a site called Mint.com. Mint is a system that allows you to see all your balances and transactions together in one place. You can access it at home or on the go, via your smartphone. The system automatically pulls all your financial information into one place, so you can see the entire picture.
Start with your bank
The place to start with an automatic bill-paying system is with your bank. Banks generally encourage online bill paying and don't charge extra for it. You can set up the accounts you normally pay each month and schedule the time to pay them. But you might not want to schedule all of them for automatic payment.
"I don't pay my water bill automatically because it varies each month," Rapacon said. "Actually, to pay it online they charge a fee, so that's one for which I write a check each month."
Some vendors that you pay each month have an automatic bill-paying function of their own, allowing you to set up a time for the vendor to take the payment from your bank account. Janice, of Philadelphia, Pa., lost her job and appealed to Sallie Mae for a new payment plan for her student loans. She said it was agreed to and that she should not make the next full payment. She cancelled her auto bill payment on the Sallie Mae site and thought everything was fine.
Unintended withdrawal
"On February 26 I received an email stating the Sallie Mae had withdrawn $591.52 out of my account," Janice said in a ConsumerAffairs post. "I immediately called and they explained it was their mistake and claimed they would return my money in 7-10 business days. I was in shock! Because even though I owed nothing, and canceled my auto payment, I was now going to be forced to live without almost $600 dollars of MY money for 7-10 business days."
That's the problem with using a vender's auto bill-paying system. If mistakes are made it's hard to get a refund.
"If I use the vender's bill paying system I don't provide them with my bank information," Rapacon said. "Instead, I charge it to a credit card. If the payment is on a credit card it is much easier to resolve disputes. I wouldn't recommend giving your bank account information directly to the vendor."
Auto bill-paying systems can also make sure you don't miss payments and damage your credit rating. Rapacon says it's a useful tool if you continue to stay on top of your finances, just as though you were still mailing out checks each month.
---