---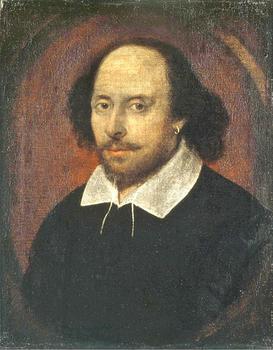 Some of us who read Shakespeare either in high school, college or in our leisure time had sort of a love, hate relationship with the playwright's work, especially the first time we picked it up and tried to become familiar with the language of his day.
Oh sure, as we got older some of us began to appreciate stories like "A Midsummer Night's Dream" and "Hamlet" and before we knew it, we thought to ourselves, man, I wished I would have paid a little more attention in high school English class, but I guess some of us didn't yet develop the literary palate to properly receive Shakespeare's incredibly written stuff.
Plus, it's hard to appreciate the nuances of a story knowing that a test or quiz is just around the bend.
For some reason a lot of schools forget this when their trying to teach the written classics and they wonder why some students don't get more enjoyment out of reading Shakespeare and the other literary greats.
And if high school and college professors are having trouble getting students excited about Shakespeare, imagine those teachers that try to introduce it to younger kids—like middle schoolers for example.
Well, a group of researchers from Wexner Medical Center at Ohio State University have been working with autistic elementary school children, using Shakespeare plays like "The Tempest," to teach them a host of different skills.
More specifically, the researchers are using these plays to help teach social and communication skills to autistic children, since the English writer's works are full of exaggerated voices and facial expressions, which can be used for both teaching and therapy.
Hunter Heartbeat Method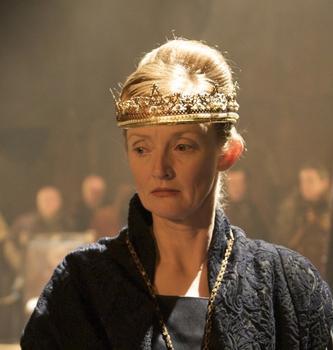 The idea was conceived by Shakespearian actress Kelly Hunter, with the Royal Shakespeare Company in London, where she started a program called the "Hunter Heartbeat Method," in order to "release the communicative blocks within children with autism."
Eventually, the program caught the attention of some university researchers.
Dr. Marc J. Tassé, who's the director of the Nisonger Center at Ohio State University's Wexner Medical Center, says he was pleasantly surprised to learn how well the children in his pilot study have responded to the legendary creations of Shakespeare.
"It's quite amazing to see how a Shakespearian play can be transformed into, really, a therapeutic intervention," he said.
The main purpose of the study was to confirm if there was any scientific proof in Hunter's artistic approach, and so far, Tassé says he's seen noticeable improvement in the children and he's eager to see what the next level of research will bring about.
The next phase of the study will last for 42 weeks, says Tassé, so researchers can determine just how successful this Shakespearean approach towards helping children with autism really is.
Although the "Hunter Heartbeat Method" has produced some successes with autistic children—as it relates to their social and communication challenges—researchers still needed to take a closer look to determine if the positive results had a firm level of consistency.
Hunter "has what we would call a lot of anecdotal evidence, but there hasn't really been any empirical evidence," said Tassé. "We are trying to figure out scientifically what exactly happens with Shakespeare that strikes a chord with these children."
And to help figure that out, Tassé and his team will conduct research on two groups of autistic children in Columbus, Ohio. One group will be introduced to Shakespeare as a form of therapy and the other group will use therapy that doesn't include the famed writer's works.
Eventually, scientists will be able to determine just how one group responds to Shakespeare compared to the other.
Truly optimistic
However, on the basis of the first study, which included 14 children, Tassé says he's truly optimistic.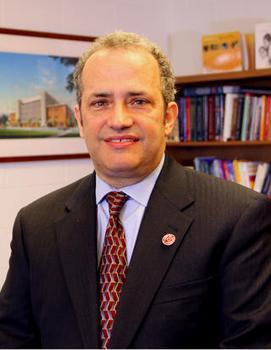 "With the first pilot study, we saw some significant improvement in communication, in social relationships and in pragmatic language skills," Tassé explained. "Things like eye contact, emotion expression, emotion recognition, and expressive communication also improved dramatically."
"We can then compare if the gains that we see in the children who participate in the Shakespeare intervention are greater than the gains other children with autism are achieving through just regular school and just regular intervention," he said.
Robin Post, who works with Ohio State University's theater department, says she was not only thrilled to learn that children were open to the sometimes-hard-to-understand plays, but that she felt privileged to witness the sheer joy that it bought to the children too.
Apparently, the playful methods Post and her team have been using to incorporate Shakespeare, have allowed the children to receive the stories as a game instead of a cumbersome literary lesson.
"There's this opportunity to have this real joyful experience with this kids, and I'm really honored that the kids will let us [teach them],"said Post.
---