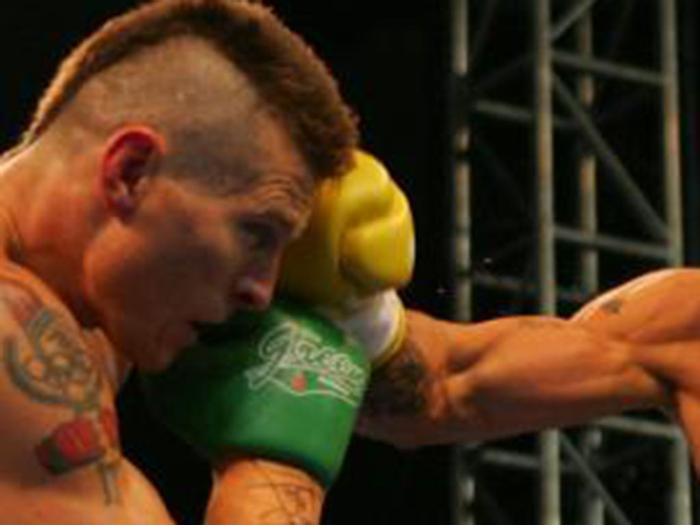 Two Australian men are in trouble after livestreaming a boxing bout on Facebook Live last Friday. The Foxtel cable channel says it is considering suing Darren Sharpe and Brett Hevers for broadcasting the Danny Green versus Anthony Mundine fight.
The lads were initially hailed as modern-day Robin Hoods by their mates, but Foxtel is threatening to send in its legal team to deliver a roundhouse punch that will deliver a message to other would-be content pilferers.
Foxtel said it considers it a "very serious" matter, noting that viewers who wanted to watch the match were required to pay $59.95 -- and that's just for personal viewing. To display the match in a pub or other public venue costs quite a bit more.
The problem of stolen content on Facebook Live isn't new. It's pretty easy to find sports, movies, and just about everything else on its Livemap, despite Facebook setting up a Rights Manager system that lets copyright holders request removal of illegally posted content.
"As more people watch and share live video on Facebook, we've taken steps to ensure that Rights Manager protects live video streams as well," a Facebook spokesperson said Sunday, Mashable reported. "Video publishers and media companies can also provide reference streams of live content so that we can check live video on Facebook against those reference streams in real time."
That may not be enough to satisfy Foxtel and other companies that spend huge amounts to stage live events that are then sold through on-demand channels, even though consumers are crying foul and raising money to help Sharpe and Hevers with their potential legal bills. Many fans took to Facebook to threaten that they would cancel their Foxtel subscriptions if the company goes through with its threats.