---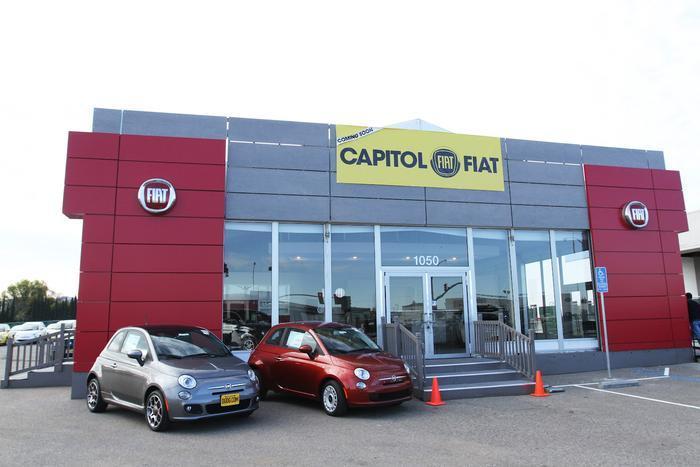 August has traditionally been thought of as the optimum time to buy a new car. Next year's models are rolling off the assembly line and dealers are in the mood to strike a bargain.
But in recent years manufacturers have often introduced next year's models throughout the year, lessening the August crush. Has that changed August's reputation as the time to buy?
Even though it might not be the hot month it once was, automotive site TrueCar.com says August is still a month of good deals. In fact, it finds August's average transaction price of $29,296 is the lowest of the year, with July second at $29,465.
In particular, August appears to be an ideal time to buy a large SUV, with the average savings totaling $474. The best month for a midsize car, however, is June.
Hot deals
Kelley Blue Book (KBB), another automotive publication, lists what it says are August's hottest deals, led by the Fiat 500. KBB says the car can be leased for $99 a month for 24 months, with $2,389 due at signing.
"Compact and midsize sedans are among the most popular segments in the United States, and this month consumers will be able to find red-hot deals on the Toyota Camry, Ford Fusion and Chevrolet Cruze," said Jack Nerad, executive editorial director and executive market analyst for KBB. "As a new-model year nears, car shoppers will also discover great values in luxury cars, SUVs and pickups."
According to KBB, the Cruze may be leased this month for $159 a month for 36 months, with $1,849 due at signing. If you've thought about moving up to a luxury car, the Cadillac ATS carries a lease payment of $299 a month for 36 months and $1,689 due at signing.
KBB notes some attractive cash-back deals this month as well. Ford is offering $6,000 back on the Expedition and Fiat is offering $3,000 back on the 500.
Toyota will give back $1,000 on the Camry and offer 0% financing for qualified buyers. Mazda offers the same deal on the CX-9.
$199 leases
Edmunds.com, another automotive site, finds August's lease deals particularly attractive. It highlights a handful of models that can be leased this month for $199 a month.
They include the Buick Encore, GM's small crossover SUV. Edmunds notes the lease might not be suitable for all drivers – its term is 39 months and it allows about 800 miles per month of driving. The $4,269 or $3,769 due at signing for current non-GM lessees is for the two-wheel-drive, base Encore but differs according to state and location.
The Ford Escape is Ford's popular small SUV. Its $199 lease payment is for 24 months and requires $2,769 at signing, $80 less than last month's offer. The front-drive, four-cylinder Escape is an all-around family car but hardly up for off-road romping – or extended road trips for that matter, since the mileage allowance is less than 1000 miles a month.
The Honda Accord LX Sedan can also be leased for $199 a month, with a 36 month term. The lease terms are best for those in 23 states, where a relatively low $1,999 is due at signing. Elsewhere, the drive-away cost is $2,499.
Motivated dealers
One reason dealers may be willing to strike attractive deals this month is a troubling trend in auto sales. Sales have been red hot for most of the year but have noticeably cooled over the summer.
This week the government reported July's retail sales were slower than expected, in part because of weaker car sales. Figures released by the Census Bureau show sales by auto and other motor vehicle dealers were down 0.2%. If that sector is excluded, overall sales inched up 0.1% for the month.
---