---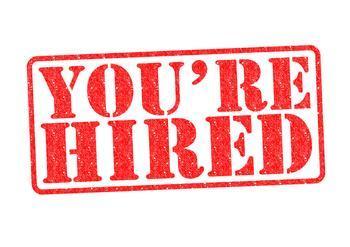 The economy created a disappointing 151,000 jobs in August, short of the 180,000 projected by economists at Briefing.com and well below the 275,000 reported in July.
The Department of Labor (DOL) reports the number of people out of work last month was 7.8 million, a number that has shown little movement over the past week.
Who's on the job and who's not
The unemployment rates for adult men and women (both 4.5%), teenagers (15.7%), Whites (4.4%) Blacks (8.1%), Asians (4.2%), and Hispanics (5.6%) showed little change.
The number of long-term unemployed (those out of work for 27 weeks or more) held steady at 2.0 million, accounting for 26.1% of the unemployed.
Both the labor force participation rate, at 62.8%, and the employment-population ratio, at 59.7%, were unchanged last month.
Where the jobs are
Employment in food services and drinking places was up by 34,000, with the industry adding 312,000 jobs so far this year. Social assistance hired 22,000 people over the month, with most of them (+17,000) in individual and family services.
Professional and technical services added 20,000 jobs in August, while financial activities employment picked up 15,000 workers and health care employment rose by 14,000 jobs.
On the negative side, employment in mining fell by 4,000 positions and the industry has lost 223,000 jobs since peaking in September 2014. Other industries -- including construction, manufacturing, wholesale trade, retail trade, transportation and warehousing, temporary help services, and government -- showed little change over the month.
Average hourly earnings for all employees on private nonfarm payrolls rose by 3 cents -- to $25.73. Over the year, average hourly earnings are up 2.4%.
The full report is available on the DOL website.
---