---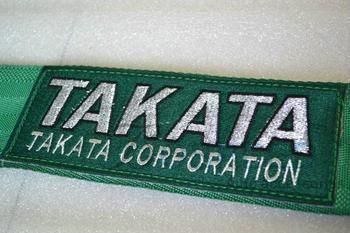 Volkswagen is not the only automotive company dealing with a scandal. Takata Corp., a Japanese maker of airbags, has been dealing with dangerous defects in its product, and the way it has handled it, for years now.
To make matters worse, there is a growing belief that the company was not as forthcoming about the problem as it should have been.
The Washington Post reports an audit commissioned by the company and Honda, its biggest customer, found Takata personnel manipulated results of the air-bag inflator tests it passed along to Honda. Engineers allegedly removed some of the test results to make performance appear in-line with standards.
One of the auditors is Brian O'Neill, former president of the Insurance Institute for Highway Safety (IIHS). O'Neill is quoted by the Post as saying he and fellow investigators found evidence of "selective editing," to make the overall presentation appear better.
'Prettier, shortened version'
"We found evidence that the report that went to Honda was a shorter version of the original version, and it was a prettier shortened version," O'Neill told the Post.
The latest revelation fits with a U.S. Senate investigation into defective Takata airbags, reported in February, that found what investigators said was widespread manipulation of airbag inflator test data by Takata employees, with some occurring after the recalls began.
A defect in the inflator made some Takata air-bags lethal. When deployed, defective inflators sent metal debris flying through the vehicle's cabin with deadly force.
Fender-bender fatality
In April, a Houston teenager became the tenth U.S. fatality from a defective Takata airbag. The airbag deployed in the Honda Civic driven by 17-year old Huma Hanif when she rear-ended the car in front of her, a mishap that should have been no more than a fender-bender.
"She wasn't speeding. The car had only moderate damage," Sheriff's Office Danny Beckworth told The New York Times after the accident. "It's a crash that we work with every day that everybody walks away from."
The Honda had been subject to a recall to repair the airbag, but the teen's family said they had not seen a recall notice. Honda said it had mailed a notice to the car's original owner, a member of the girl's extended family.
In May, Takata recalled another 35 to 40 million airbags, on the top of 28.8 million already recalled, in a process expected to last well into 2019. The recalled units were made with ammonium nitrate propellant but without a chemical drying agent. That allows moisture to, over time, degrade and become prone to explode.
---