---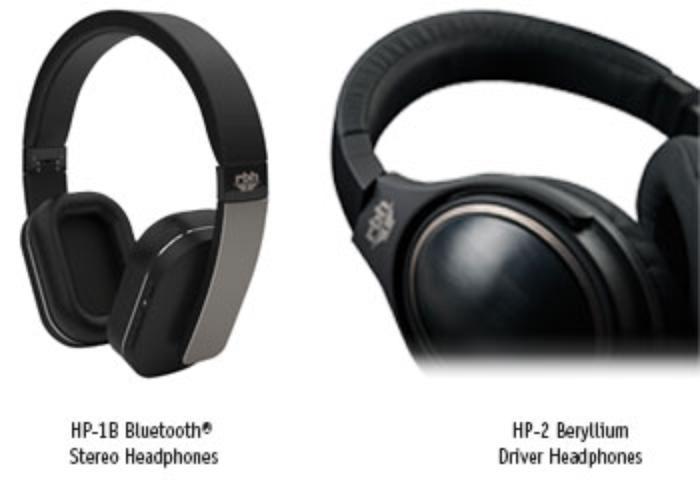 The 2016 Consumer Electronics Show (CES) has featured some stunning video gadgets, including 8K HDTV sets with resolution sharper than most human eyes can appreciate.
But the high tech treats haven't been limited to video devices. There has been plenty for audiophiles to savor, and many of the new products are wireless.
Altec Lansing displayed its Freedom True Wireless Bluetooth Earbuds, one of the few earbud products to completely cut the cord. It can do so thanks to rechargeable lithium ion batteries built into the housings.
The new buds feature a six-hour battery life, IPX7-rated waterproof construction for perspiration-resistant wear, and Bluetooth-based GPS tracking technology to enable easy recovery in case you lose them. They're pretty small, after all.
They're scheduled to hit the market in the second quarter with a list price of $149.99.
Choice of wired or wireless
RBH Sound (RBH) showed off its HP-1B over-ear Bluetooth headphones featuring 40mm driver diaphragms. The headphones include Bluetooth 4.0 with the aptX codec, allowing listeners to experience wireless audio with improved sound quality and increased streaming efficiency. RBH says you get up to 14 hours of music/talk time.
The quality improves with RBH's wired over-ear headphones, the HP-2. These phones incorporate 45mm diameter driver diaphragms that have a beryllium surface the company says provides extended frequency response.
Both the HP-1B and HP-2 headphone models are available and shipping now. Both carry identical price points of $249, though the company is offering a temporary introductory price of $199 each.
Wireless turntable
For vinyl aficionados, Audio-Technica showed up with its first-ever wireless turntable with Bluetooth technology. The company says its AT-LP60-BT Wireless Turntable enables listening to records using Bluetooth wireless technology, sort of a mixture of old and new school technology.
The turntable, which sells for $179.95, provides vinyl playback through compatible Bluetooth wireless speaker systems, headphones, A/V receivers or other wireless playback devices. It's available later this month.
Headphone/speaker hybrid
Start-up Music Wrap launched what it said is a unique audio product, the M25 headphone and speaker hybrid. The company says the M25 allows users to listen to their favorite music the way they like, without compromise. In essence, the M25 creates "a personal sound field" as it hangs around the user's neck.
"Our diverse team of experienced acoustic sound engineers, manufacturing specialists and social marketers created the M25 with music lovers in mind," said Peggy Lai, Product Manager at Music Wrap. "We wanted to rethink the entire experience of listening to music from the ground up, without any preconceptions of what the final product would be. The resulting end product lets users safely experience music without losing sound quality or enjoyment, while still being aware to the world around them."
Like video, audio is big business, The headphone industry topped $2.6 billion in 2014 with over 286 million units of headphones shipped across the globe.
---