---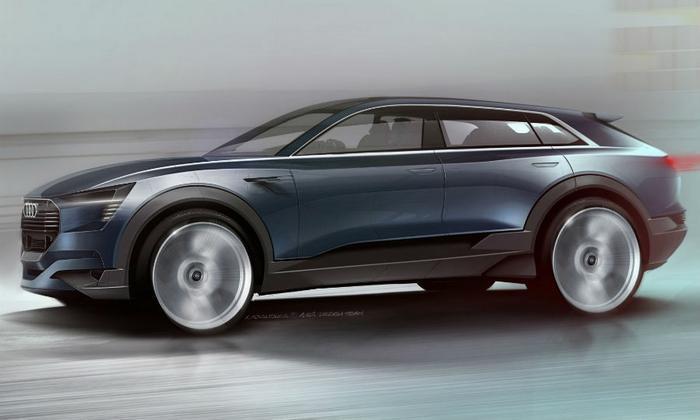 Tired of being left in the dust by Tesla in the electric-car derby, Audi is fighting back. 
The German carmaker today issued a teaser photo of an all-electric SUV -- currently dubbed the "the e-tron quattro" -- that it says it will soon launch to rival Tesla's forthcoming Model X.
Audi says its new SUV will have a range of more than 310 miles and will go into production in 2018. It will be the brand's first mass-market all-electric model.
Audi also recently announced pricing for its 2016 A3 Sportback e-tron, a Chevy Volt-type hybrid that combines battery and gas power. Pricing will begin at $37,900 when the car goes on sale later this year. It will be the first plug-in Audi sold in the U.S.
Four passengers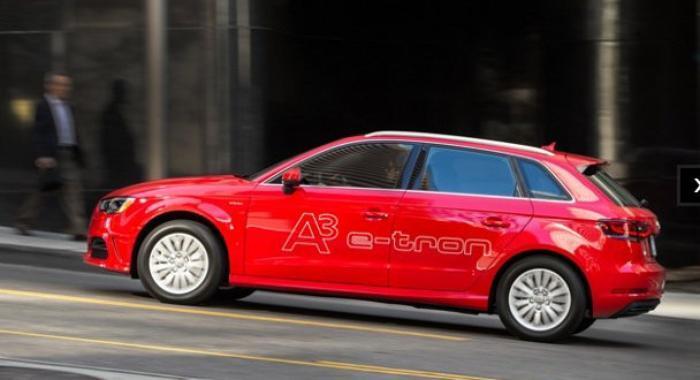 Audi said the e-tron quattro is "designed from the ground up as an electric car," and isn't just an existing model with a large battery stuffed underneath. However, like some other electrics, it seats only four, thanks to the large lithium-ion battery situated between the axles under the passenger compartment.   
Perhaps more impressive, the car shares some aeronautical ideas more commonly found on aircraft. Movable aerodynamic elements at the front, on the sides and at the rear improve the air flow around the car.
The aerodynamically optimized underbody is completely closed, reducing drag and optimizing mileage. Its length is between that of the Audi Q5 and the Q7.
---