---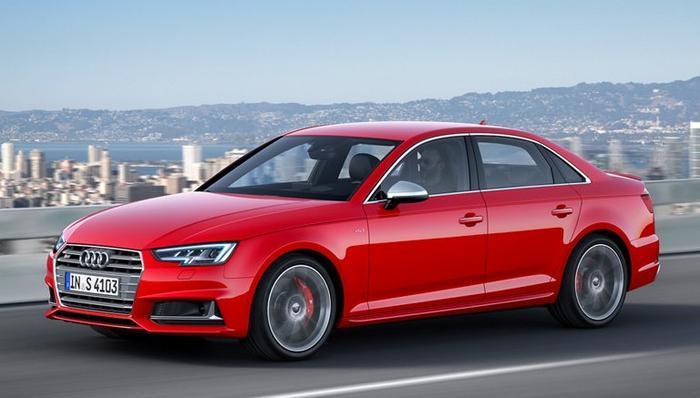 The Volkswagen "dirty diesel" scandal is starting to have overtones of Watergate. Every few days we're brought fresh news of yet another transgression, cover-up, or evasion.
The latest affects Audi, VW's upscale brand sometimes referred to as Volkswagen's Lexus. Audi today said that 2.1 million of its diesel-powered cars are equipped with the same stealth software as its downmarket VW brethren.
"We are working at full speed to find a technical solution," said Audi spokesman Juergen de Graeve, Bloomberg Business reported. "Once we have that solution, we will write to customers and we will upgrade the cars so that they are within emissions regulations.
Audi said the 2.1 million cars included the popular A4 sedan and Q5 SUV. Only 13,000 of the cars were sold in the U.S.
Ousted VW CEO Martin Winterkorn made much of his strategy of using interchangeable parts in the company's many brands, which include VW, Audi, Porsche, Seat, and Skoda.
Common components
Some analysts had questioned that strategy, saying it could spell disaster for the company if it had to recall a component common in many millions of cars. It is, of course, exactly that situation that VW now faces. It needs to replace or retool software in 11 million cars -- more than it sells in a year. About 5 million are VW brand cars, including Golfs, Passats, and Tiguans, according to Automotive News.
Winterkorn, meanwhile, is the subject of a criminal probe opened by prosecutors in Germany. Investigators are trying to determine who is responsible for scheming to circumvent emissions regulations.
But while trying to pin blame on someone, the German government is also "working hard to contain the damage," according to Peter Altmaier, chief of staff to Chancellor Angela Merkel. He said in an interview with Bloomberg Television in Berlin that the government is keen to ensure that the reputation of German cars in general is "not damaged."
---