---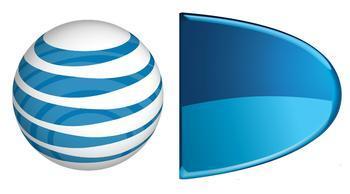 The television universe is being turned inside out and upside down as companies maneuver to adapt to cable-cutting, the potential end of set-top boxes, and other cataclysmic events that are happening at ever-increasing speed.
In the latest attempt to get ahead of the game, AT&T; CEO Randall Stephenson says the giant telecom will launch an online streaming version of DirecTV called DirecTV Now. The idea is similar to Dish's Sling TV, except that Dish doesn't have a nationwide wireless network. 
AT&T; first announced the plan in March, but little has been heard about it in the intervening months. Now it looks like things are back on track.
Speaking at an investor conference, Stephenson didn't disclose details but said the service would feature "very, very aggressive price points" and will offer more than 100 channels when it debuts in the fourth quarter.
Data chunks
For AT&T; Wireless customers, the cost of the data will be included in the price. Customers using a different wireless provider will be responsible for the data chunks they consume.
Stephenson said the project is "about 90% there" with a few program providers holding out for a sweeter deal. 
The strategic goal, of course, is to lure more consumers into the AT&T; walled garden and provide "stickiness" that will keep existing customers there. 
"They don't like buying a DirecTV subscription and then having to go and pay extra to see the same data on a mobile device or tablet," Stephenson said, according to CNET. "They don't want to buy an over-the-top subscription and have to pay again if they want to stream it to a TV."
---