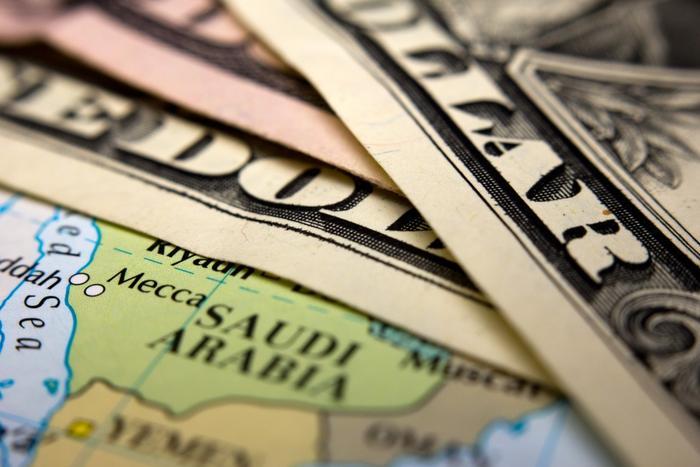 A drone attack on a major Saudi Arabian oil facility over the weekend has put a major dent -- at least temporarily -- in world oil supplies.
Early reports indicate that the explosion and fires shut down half of Saudi oil production, reducing world oil output by 5 percent.  While there is no clear evidence pointing to who was behind the attacks, the loss of oil production should be felt quickly in world oil markets.
Crude oil closed Friday at just below $55 a barrel, but some experts believe prices will soar in the wake of the Saudi attacks. It was up 9 percent in early Monday trading. Patrick DeHaan, head of petroleum analysis at GasBuddy, says some price movement is likely, but its extent may have to wait until the facts are clearer.
"It may be limited due to the fact that Saudi Arabia has said that most of the affected production could be restored within a matter of days," DeHaan told ConsumerAffairs. "If that turns out to be accurate, the impact to gas prices may be measured in a few cents per gallon."
As much as 25 cents a gallon
On the other hand, if the damage is more severe than first reported, or if it takes longer to restore production, the average gas price could jump as much as 25 cents a gallon.
"The impact will likely not be felt at the pump until mid-week at earliest but could certainly grow quickly if the news from Saudi Arabia on restoration is bad," DeHaan said.
The drone attack hit Saudi Aramco's Abqaiq plant — one of the world's largest oil processors — and also caused damage to a nearby oil field. Early reports said the damaged installations account for almost 10 million barrels of oil production. Removing that oil from the market will make the remaining oil on the global market more expensive.
'A big deal'
MarketWatch quotes crude-oil strategist Phil Flynn at Price Futures Group as saying the loss of the Saudi oil is a "big deal," but as DeHaan points out, it all depends on how long before that oil starts flowing again.
Chris Midgley, global head of analytics, S&P Global Platts, raises another point. He tells CNBC that oil prices may stay elevated to account for the potential risk of attacks on supplies.  
Saudi Energy Minister Prince Abdulaziz bin Salman said Sunday that the damage had affected about 5.7 million barrels a day of oil and gas production. That would mean the attack has reduced Saudi oil output -- for the time being at least -- by around 50 percent.
The U.S. imports very little Saudi oil. However, American consumers will likely be affected because the loss of Saudi production will raise the price of oil produced everywhere, including in the U.S.
President Trump said he is authorizing the release of oil from the Strategic Petroleum Reserve to minimize supply disruptions in the U.S.