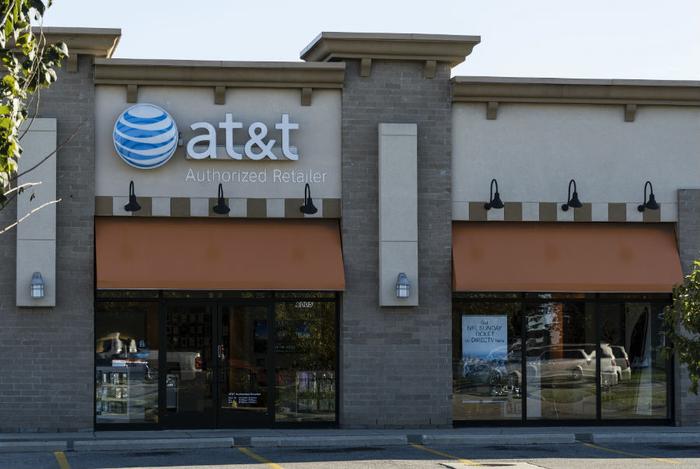 Former AT&T employees are speaking out against the company for allegedly pushing unethical sales practices on its sales teams in hopes of getting customers to subscribe to its streaming service, DirecTV Now. The groups says that consumers paid for unexpected services once they were subscribed. The company's subscription service currently has 1.46 million subscribers.
According to an investigative report by Hawaii News Now, employees were getting fired for engaging in the very practices that upper management had been encouraging.
The report details how sales representatives would offer customers a trial service of DirecTV Now and promise to cancel the subscription for the customer prior to the automatic renewal that would cost $35 per month. Cancelling the trial for customers goes against AT&T's policy, but employees were urged to go ahead with the practice.
"We were told by managers to cancel it to avoid any future headaches, but a lot slips through the cracks," said Abraham Buonya, a former AT&T employee and Hawaii's leading AT&T salesman for two years.
Getting into trouble
Though encouraged by upper management to cancel subscriptions -- even though it was against policy -- many AT&T employees say they didn't always cancel customers' subscriptions, leading to charges of $35 per month. Some subscribers were paying the $35 for up to seven months, despite not ever using the DirecTV Now subscription.
In some cases, AT&T sales representatives would allegedly sign a customer up for three DirecTV Now subscriptions on one single account.
All of this supposedly occurred while AT&T was running a promotion that gave customers the DirecTV subscription for just $10. However, AT&T's system allowed employees to sign up a single customer for three individual subscriptions on one credit card, thus increasing the total number of subscriptions and meeting the quota placed on AT&T retailers.
"My manager picked up my iPad, which was signed in under me, made a fake email and then activated a DirecTV Now subscription on the email and then said if I can do it, here you go, you can do the next one," a fired AT&T employee told Hawaii News Now.
The former employees say retailers used a similar tactic when customers came in to buy a new phone. Sales representatives would tell the customers that the purchase carried a fee, even though it didn't. The fee could be waived, however, if the customer agreed to sign up for a trial of DirecTV Now. The trial -- which was $10 -- cost less than the fee, and customers would oftentimes agree to try the service.
"Last fall, we detected some simultaneous customer orders and cancellations of a free product trial," an AT&T spokesperson told Hawaii News Now. "We determined some employees had violated our policies and based on our findings we took appropriate action."
Why was this so important?
Because of the tight competition amongst AT&T retailers nationwide, many stores allegedly felt compelled to go to great -- even unethical -- lengths to be the top store. Phones don't pull in as much of a revenue for AT&T, and so TV sales are an important part of day-to-day transactions.
Hawaii had been one of the top DirecTV Now subscription sellers in the country, though an employee who asked to remain anonymous said that roughly 90 percent of those sales were done unethically.
Buonya reported that goals for stores "would be met" no matter how lofty they seemed to employees.
"They kept pressuring us to do it," Buonya said. Buonya was among five people at his store that were fired.
Both current and former AT&T employees are encouraging customers to be extra diligent when reviewing their statements. The phone company also reported they will be reversing unauthorized charges for customers that were affected by these sales tactics.
"Check your statements," a current employee said. "I have no doubt that there are still people that are being charged."