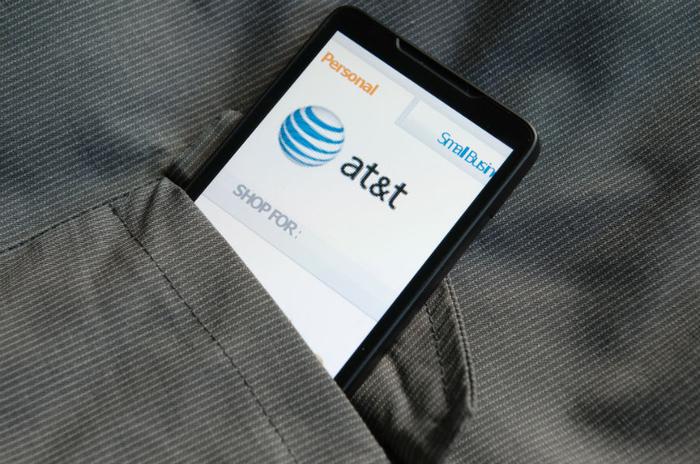 In the internet service world of things where it's all about speed, AT&T has decided to raise the bar by rolling out new 2Gbps and 5Gbps fiber-optic service – internet that's effectively two and five times faster than anything out there at the moment, respectively.
The company said the new service will begin in 70 markets across the country to start with, but it plans to make it part of its current fiber footprint throughout 2022, eventually expanding to cover 30 million customer locations by year-end 2025.
AT&T thinks its timing couldn't be better due to how – and where – people work in the pandemic's new normal. According to a consumer survey that AT&T commissioned with Recon Analytics, 6 in 10 internet users not only purchased a new connected device in the last year, but they're also connecting more devices – on average 13 in the average home between computers, TVs, etc. 
"The pandemic has significantly changed how consumers and businesses use the internet and what is required from a broadband provider," said Roger Entner, Founder and Lead Analyst of Recon Analytics. 
What consumers can expect
Like any major technology shift, there are usually things that consumers need to consider before jumping in and committing to the service. In surveying the new offer, ConsumerAffairs found answers to questions consumers might have before switching to AT&T's new offering. Those include:
How fast? On top of what AT&T claims will make it the "fastest major internet provider," the new service also brings in a relatively new approach called "multi-gig" speed – effectively making the 2G/5G speed go both ways rather than one speed for uploads and another for downloads. But the company doesn't plan to rest its laurels there. It said it may offer even higher speeds down the road and has successful tests with 10G to prove that it's possible.
Do you need new equipment? No. AT&T says you won't need new equipment to run the service.
How much does it cost? AT&T says that with the new high-speed service, its customers are also getting "straightforward pricing" – no equipment fees, no annual contract, no data caps, and no price increases for 12 months. 
However, "straightforward pricing" does not mean this is a bargain. AT&T Fiber 2 GIG is $110/month + taxes; AT&T Business Fiber 2 GIG is $225/month + taxes; AT&T Fiber 5 GIG is priced at $180/month + taxes; and AT&T Business Fiber 5 GIG goes for $395/month + taxes.
Is there fine print to consider? With any major rollout like AT&T's, there are little sticky wickets that can eventually surprise customers – like subscription length, additional fees, etc. In reviewing the fine print of AT&T's new service, here are some things ConsumerAffairs found that are worth considering (note: variations on this might apply, so it's best to confirm these points with AT&T before moving forward):
The introductory price can change or be discontinued at any time.

The price for "internet 300" is for residential customers and is after a $5/mo autopay & paperless bill discount. That discount off the monthly rate doesn't start until the account is active, and the customer is enrolled in both the autopay and paperless option. Up to the point where the discount kicks in (within 2 bill cycles), customers apparently pay the full plan cost. One other little oddity about the discount: customers have to maintain both the autopay/paperless bill option, as well as a valid email address, in order to continue getting the discount.

There's an "up to" $99 installation fee that "may apply."

One thing to note about speed: In AT&T's fine print, it says "actual customer speeds are not guaranteed."