---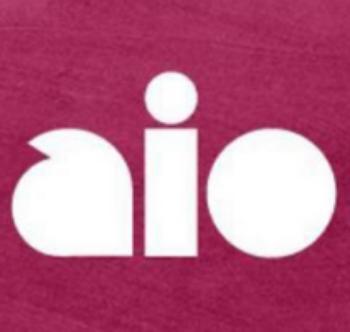 AT&T is launching a new brand, Aio (pronounced "A-O") Wireless, a data-centric prepaid wireless service that AT&T says will provide "a first-class wireless experience at a value price, without an annual contract."
Aio will run on AT&T's network but will not have access to its highest-speed LTE network, meaning that while customers may be getting unlimited data, they may have to be a little patient when downloading large files. Network speed isn't as much of a factor in text and voice communications.
So is Aio a response to T-Mobile's recent removal of long-term contracts from some of its service brands? AT&T says it's not.
"We talked with no-annual-contract customers and created our service around what they want. They want simple, easy plan choices with unlimited offers; first-class service at affordable prices; great devices; nationwide voice and data coverage; and no annual contracts. Today's wireless customers don't want to compromise," said Jennifer Van Buskirk, president of Aio Wireless. "We are set up to win over value-conscious customers who are increasingly moving towards smartphones and mobile broadband."
Florida & Texas
Aio debuted in Houston, Orlando and Tampa and will be rolling out to other cities over the coming months, AT&T said.
Aio will have its own dedicated stores and will be sold with three rate plans to choose from. Aio's unlimited talk, text, and data rate plans range from $35 to $70 per month, with pricing varying by market, and will offer 4G download speeds of up to 4Mbs per second.
The company insists there will be no hidden charges. "The price you see is the price you pay," AT&T said. Customers can bring a compatible, unlocked device for activation on the Aio network.
AT&T already has a prepaid service, called Go Phone but Aio is targeted more at data-centric users, the company said. Smaller wireless carriers have traditionally done well with prepaid services, which have been mostly shunned by the bigger carriers.
---