---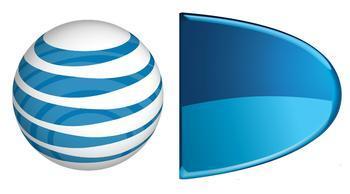 When AT&T; bought DirecTV, it was seen as a rather traditional -- even backward -- move. After all, the common wisdom is that satellite TV is old hat, soon to be replaced by streaming TV.
Could be, but DirecTV has what in the retail world would be called inventory -- it has contracts with top content producers, everyone from ESPN to HBO, and AT&T; is now in the process of making much of that content availble as streaming video.
It will be making cable TV programming available without the cable or the satellite, much as Dish Network is doing with its Sling TV. It will also have a mobile version and a free, ad-supported version, the company said.
Few details
AT&T; announced its plans for the service earlier this week but released few pricing or content details. That's because it is still renegotiating its contracts with the program producers, some of whom may not be too eager to see their shows streaming on the Internet. 
Cable companies aren't thrilled with the prospect either. As we reported last week, the Federal Communications Commission (FCC) is investigating whether cable companies are putting pressure on program producers to keep their shows off the Internet.
It's not pretty to watch but the cable and TV businesses as we know them are starting to crumble. Consumers are fed up with constantly rising cable rates, ridiculously dated proprietary set-top boxes and other absurdities of the now-fading cable monopoly era. 
Streaming pioneers like Netflix have a head start, but AT&T; and other big players bring a lot of heft to the game. AT&T; not only owns DirecTV but also has its own cable networks, as do Verizon, Comcast, and other big telecom and cable players. They may not be consumers' favorites, but they wield a lot of negotiating power with program providers.
Separately, AT&T; has said it is working on a system that will let advertisers buy ads through a digital interface similar to that used by advertisers who buy those ubiquitous Google ads. That system could presumably be used to buy ads on the streaming video channels as well.
Anyway you look at it, this is an adventure series that will last a lot longer than 13 weeks. Stay tuned.
---