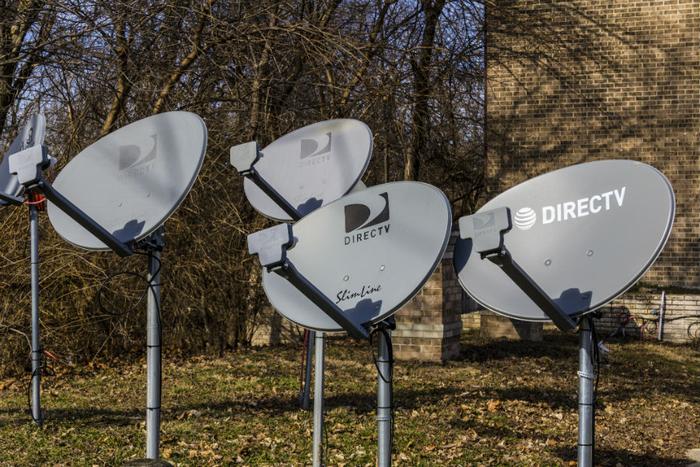 Just weeks after completing its acquisition of Time Warner, AT&T is boosting the price of one of its video streaming services by $5 a month.
During the acquisition process, and the court case in which the Justice Department attempted to block the merger, AT&T dismissed claims that the combined companies would have too much pricing power and would lead to higher costs for consumers.
But over the weekend, AT&T began informing DIRECTV NOW subscribers that the monthly cost of most packages would go up by $5 a month.
DIRECTV NOW is a mobile streaming service providing subscribers access to live television on their smartphones. The basic package, with 60 or more channels, will go from $35 a month to $40. The top tier package, with over 100 channels, is rising to $65.
'Pay for enhancements'
DIRECTV, owned by AT&T, said the price increase will help pay for recent enhancements to the service, such as its True Cloud DVR, which allows users to record and play back programs.
"In order to keep enhancements like this coming, we're adjusting our prices," the company said in a statement.
The price increase applies to both new and existing customers. New customers will begin paying the new rate July 26. Existing customers will see the new rate based on their billing cycle.
Shortly after closing on its deal to acquire Time Warner, AT&T announced it was raising its administrative fee for most subscribers. The fee only went up by about $1.23 a month, but it is expected to raise about $800 million a year in revenue.
Deep in debt
That could be important, since AT&T increased its debt by an estimated $60 billion to acquire Time Warner.
The rising costs were predicted shortly after AT&T announced its intention to purchase Time Warner in 2016. Both then-candidate Donald Trump and Democrat Bernie Sanders voiced opposition to the deal, warning it would give the telecom company too much power. They were joined by various consumer groups, which expressed similar concerns.
In December 2016, the Consumer Federation of America urged the government to block the proposed merger, claiming the average household is already overcharged $45 a month for telecom and video services. It said further consolidation would only give providers more pricing power.
As it raised the price of DIRECTV NOW, AT&T is offered a lower cost option for its wireless subscribers. The company introduced WatchTV two weeks ago, which allows users to stream 30 or more channels for $15 per month. The service also includes a huge library of video content on demand.