---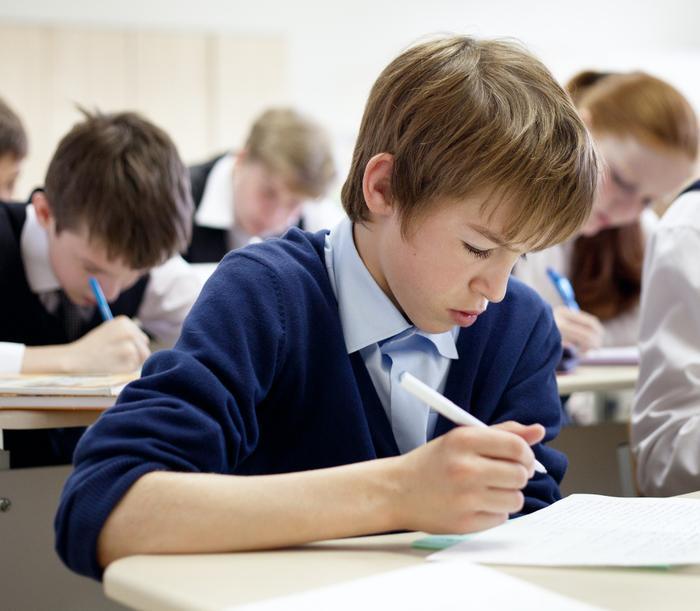 Eleven of 12 former public school employees in Atlanta were found guilty of racketeering in what is thought to be the biggest cheating scandal in American education.
Fulton County Superior Court Judge Jerry Baxter ordered the 11 to jail immediately. He also told defense attorneys: "They have made their bed and they're going to have to lie in it and it starts today.

The defendants allegedly conspired to cheat, to inflate test scores and earn raises and bonuses. Some former teachers are accused of giving students answers; others of changing answers themselves on elementary and middle school tests. Defense attorney Akil Secret argued trying teachers for a crime as serious as racketeering is an overreach.
But it's not just Atlanta where standardized tests are at the heart of a cheating problem.
Problems elsewhere
In Nogales, Arizona, just this past month the local school district was being investigated over cheating on a test given to 7th graders at Wade Carpenter Middle School during the 2013-2014 school year. Ironically the school is the top Title 1 school in the nation. Now that title may be revoked because of the cheating scandal.
The state flagged testing irregularities in 2010 and 2012, but it wasn't until 2014 that the state took action and tossed out a batch of test scores.
The Arizona Department of Education has invalidated about 20% of the test scores as it appears the answers were manipulated.
But it's not just Atlanta and Nogales. Baltimore and Washington, D.C., are having similar problems as are districts in Pennsylvania, New Jersey and many other jurisdictions.
The National Center for Fair & Open Testing (FairTest) -- which says it works to end the misuses and flaws of standardized testing and to ensure that evaluation of students, teachers and schools is fair, open, valid and educationally beneficial -- has a few theories as to why this is happening in our culture.
Pressure seems to be a big factor as to why teachers may feel the need to manipulate answers on tests. Their job depends on their students' outcomes, after all.
The Georgia investigation into the Atlanta cheating found, "The targets set by the district were often unreasonable, especially given their cumulative effect over the years. Additionally, the administration put unreasonable pressure on teachers and principals to achieve targets. . . ultimately, the data and meeting 'targets' by whatever means necessary, became more important than true academic progress."
FairTest says a better method is needed to measure teacher performance. It's collaborating with education, civil rights, parent and community organizations to develop a set of principles that can guide new accountability programs.
---