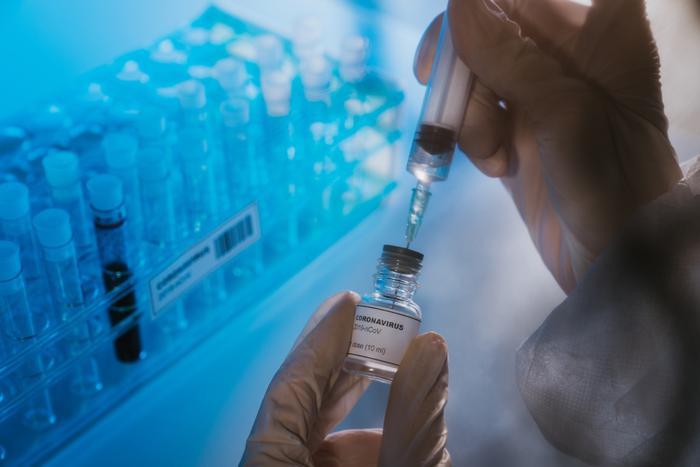 AstraZeneca, one of the pharmaceutical companies testing a coronavirus (COVID-19) vaccine, reports some promising results. In ongoing clinical trials, it says the vaccine produced an immune response in both older and younger adults.
Scientists working on the trials also report that adverse side effects from the vaccine were less than expected, suggesting the potential vaccine could be widely deployed among the most vulnerable population.
The vaccine is being developed in a collaboration with scientists at Oxford University in the UK. Clinical trials on the vaccine candidate, AZD1222, were halted briefly early last month after a test subject became ill, but resumed days later.
Though the drug is still in the process of being tested, AstraZeneca is so confident that it will be an effective protection against COVID-19 that it has begun production and reported last month that it could have three billion doses on hand by the time the vaccine wins approval.
Appears to be working
The company's announcement Monday that the vaccine appears to be working on subjects of all ages could raise hopes that the vaccine could be ready for distribution by the end of the year.
"It is encouraging to see immunogenicity responses were similar between older and younger adults and that reactogenicity was lower in older adults, where the COVID-19 disease severity is higher," an AstraZeneca spokesman told CNBC.
The news comes as coronavirus cases are spiking in both Europe and the U.S. According to the tally compiled by Johns Hopkins University, the U.S. reported slightly more than 60,000 new cases of the virus on Sunday in what could be a building second wave of the disease.
Cases are rising even faster in Europe. Officials there have recently imposed more economic lockdowns and more stringent social distancing rules. The increase has coincided with the arrival of colder weather, which scientists have said may increase the spread of the virus.