---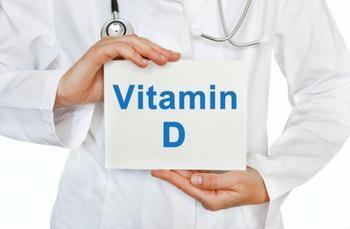 For the estimated 300 million people who suffer from asthma, a cure can't come soon enough. While there may not be one yet, researchers have discovered a way to cut the risk of a severe asthma attack in half.
The results of a double blind, placebo-controlled study showed that vitamin D made asthma a little easier to live with. Participants who took a vitamin D supplement in addition to their standard medications experienced mild-to-moderate asthma, instead of severe asthma.
"Vitamin D, or the sunshine vitamin, as well as enhancing bone development, helps the development of at least 35 other tissues and white blood cells," said lead author Dr. Adrian Martineau. "This can boost immunity against other illnesses and dampen down inflammation."
'High quality' evidence
Taking the supplement didn't improve daily asthma symptoms, but it was not found to cause any harm. In fact, the researchers found 'high-quality' evidence that vitamin D can help keep asthma sufferers from ending up in the hospital due to acute asthma attacks.
Additionally, the team found that vitamin D was able to halve the number of asthma attacks requiring treatment with oral steroids.
"We found that taking a vitamin D supplement in addition to standard asthma treatment significantly reduced the risk of severe asthma attached, without causing side effects. This is an exciting result, but some caution is warranted," said Martineau
More research needed
Soaking in the sunlight or popping a vitamin D supplement won't worsen your asthma symptoms, but doing either doesn't mean you should leave your emergency inhaler at home.
Researchers say further research is needed to determine whether the effect of vitamin D applies only to asthma sufferers with low levels of vitamin D. Martineau explains that the dosages given to participants (which were much higher than the recommended 25-50 micrograms per day) may not help every individual.
"We don't know whether these heightened dosages will benefit all asthma patients or just those who already have low levels of vitamin D. Also, about three quarters of asthma patients do not suffer from exacerbations, and we need to do further trials to discover whether the supplements can benefit other groups."
---