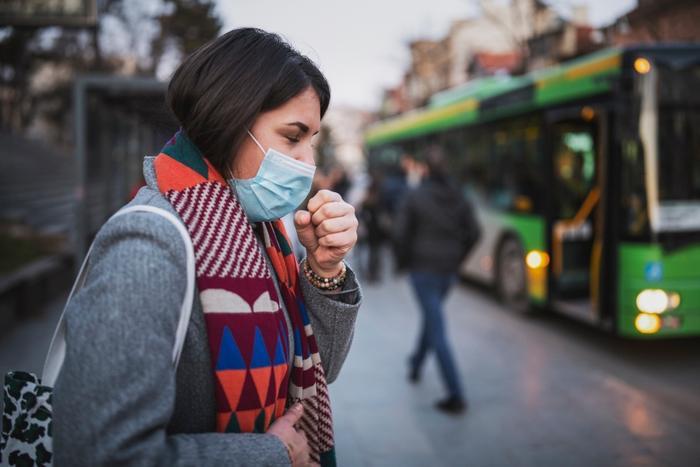 A new study conducted by researchers from Rutgers University explored the risk that asthma sufferers face during the current COVID-19 pandemic. 
According to the researchers, asthma doesn't seem to be one of the preexisting conditions that could worsen the severity of the coronavirus. Though the virus takes a toll on the lungs, and those with asthma struggle with breathing, their work revealed that those with asthma aren't at an increased risk of serious or fatal infection. 
"Older age and conditions such as heart disease, high blood pressure, chronic obstructive pulmonary disease (COPD), diabetes, and obesity are reported risk factors for the development of and progression of COVID-19," said researcher Reynold A. Panettieri, Jr. 
"However, people with asthma -- even those with diminished lung function who are being treated to manage asthmatic inflammation -- seem to be no worse affected by SARS-CoV-2 than a nonasthmatic person. There is limited data as to why this is the case -- if it is a physiological result of the treatment to manage the inflammation." 
Asthma and COVID-19
As Panettieri explained, because we are still in the midst of the COVID-19 pandemic, it's difficult to know for certain why this pattern has emerged. However, the researchers assessed what information is currently available regarding both asthma and the coronavirus to best understand what effect the virus could have on those with asthma. 
Ultimately, the researchers learned that asthma operates in much the same way as other risk factors. For those with asthma and other high-risk conditions -- like diabetes, COPD, or obesity -- COVID-19 is likely to be more severe. However, asthma by itself hasn't been found to increase that risk. 
The researchers also found that quarantine orders could actually benefit those with asthma. The spring weather, though anticipatory for many consumers, sends pollen and allergens into the air that can worsen asthma symptoms. So staying indoors for long periods of time could actually be a benefit. 
"In sum, whether asthma represents a comorbidity associated with susceptibility to and progression of COVID-19 remains unclear," the researchers wrote. "More research is needed to address the characteristics of those with asthma who develop COVID-19 and how asthma therapy, including inhaled corticosteroids or biologics, modulates such risks."