---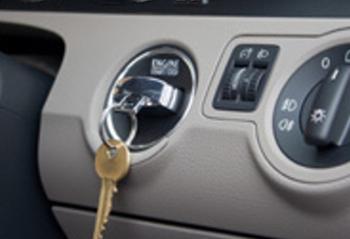 In perhaps the most embarrassing revelation about General Motors' defective ignition-switch blunders to date, Bloomberg News reports that seven years before GM began the biggest wave of auto recalls in history, car rental companies had alerted it to the problem.
Bloomberg reviewed documents it obtained through a Freedom of Information Act request and found numerous instances in which rental car drivers were involved in accidents attributed to the faulty ignition switches.
In one case, a consumer driving a Chevrolet Cobalt rented from Alamo was killed when the car went off a highway in good weather and overturned. The driver was wearing his seat belt but died when the air bags failed to deploy.
Alamo wrote to GM, as did Enterprise. Avis and Hertz both had Cobalts in their fleets that were involved in accidents as well.
There's no indication from the files whether GM followed through on the letters, Bloomberg said, but the documents add to the mounting evidence that GM failed for at least a decade to connect the dots that should have alerted it -- and federal safety regulators -- to the problem.
GM has so far recalled more than 16 million cars that may contain the faulty switches, a figure that Bloomberg notes exceeds the 9.7 million vehicles the company sold in 2013.
The complete story is available here.
---