---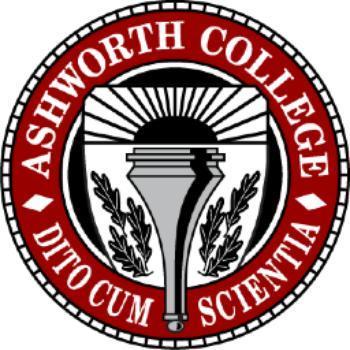 The Federal Trade Commission announced yesterday that for-profit Ashworth College "agreed to settle" charges that Ashworth misled potential students about the value of an Ashworth education.
Jessica Rich, Director of the FTC's Bureau of Consumer Protection, said that "When schools promise students they can transfer course credits or get a better job after completing their programs, they'd better be able to back up those claims. Ashworth College didn't tell the truth when it made those promises to prospective students."
Ashworth's settlement with the FTC includes an $11 million judgment — which is currently "suspended" due to Ashworth's "inability to pay." In addition to not-paying this fine, Ashworth is also expected to not-make certain misleading claims to students. Or, as the FTC said:
The proposed stipulated court order prohibits Ashworth College from misrepresenting that:

completing Ashworth's program will qualify students to obtain vocational licenses without any additional training or experience;

Ashworth's programs provide all the training and credentials required to switch careers or obtain a job in a new field;

there will be job security or steady employment for consumers completing its programs; and that

course credits are generally recognized by, and accepted, by other postsecondary institutions.
For-profit schools
Ashworth is the latest in a series of for-profit schools to come under legal scrutiny for similar reasons. Corinthian Colleges, which operated schools under the Heald, Everest and WyoTech brands, had to cease operations and close its remaining schools late last month (and declared bankruptcy a week later), after years of legal troubles including multimillion-dollar fines, suspensions of federal student aid, federal lawsuits charging "predatory lending," and more.
In mid-April, shortly before Corinthian closed its remaining schools and filed for bankruptcy, it was fined $30 million for misrepresenting its job placement rates to students.
ITT Educational Services also started coming under increased scrutiny this month. A couple weeks ago, Congresswoman Jackie Speier urged the Department of Education to investigate ITT for "deceptive and predatory lending practices, pushing students into high-interest loans they know cannot be repaid."
A few days later, California suspended GI Bill benefits for ITT Technical Institute locations in the state.
Students at ITT and Corinthian schools both paid high tuition rates (or, more likely, went deep into bankruptcy-proof student loan debt) in order to get what turned out to be useless degrees: traditional four-year colleges or universities generally wouldn't accept course credits from these schools, and neither will state professional licensing boards.
No student loans
The FTC settlement with Ashworth suggests that Ashworth students have the same problem, but they do have one slight advantage (or one less disadvantage) than students of ITT, Everest and similar for-profit schools. The FTC says:
Tuition at Ashworth College ranges from hundreds to several thousand dollars. Ashworth College does not accept student loans, and students are required to pay tuition in full or make monthly payments. However, it does accept military benefits including GI Bill payments, and has directed some of its advertising to military servicemembers and their families.      
So Ashworth students may waste large amounts of money or squander their military tuition benefits on what turns out to be relatively worthless college-course credits — but at least they don't have bankruptcy-proof student-debt millstones weighing them down, too. By the sad standards of contemporary American for-profit higher-educational victims, that actually leaves Ashworth students ahead of the game.
---