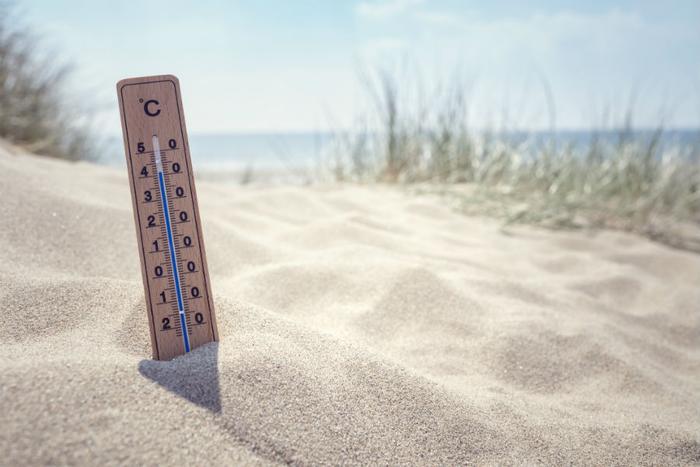 The oil and gas lobby long ago abandoned its campaign of climate denial and is now promoting the idea that Americans are on their way to solving the global warming crisis thanks to its efforts.   
"The natural gas and oil industry is actively addressing the complex global challenge of climate change through robust investments in technology innovation, efficiency improvements, and cleaner fuels," the American Petroleum Institute (API), the trade group that represents Exxon and dozens of other major oil and gas companies, tells ConsumerAffairs in an emailed statement.
The API issued the statement in response to a dire new warning from the United Nations. The organization says emissions must be cut drastically within twelve years to avoid ecological disaster, according to a report published on Monday.
While the world governments participating in the Paris climate agreement have set a goal of keeping the earth's temperature at 2℃,  the United Nations Intergovernmental Panel on Climate Change (IPCC) said Monday that 1.5℃ is the better choice. Lowering the limit to 1.5℃ would have "clear benefits to people and natural ecosystems," the report says.
Instead, however, the world is going the opposite direction and is on track to reach between 3 and 5 degrees, according to the authors.
Using the year 2010 as a benchmark, the IPCC says that humanity must cut its emissions 45 percent by 2030 to meet the 1.5℃ goal.
"Any increase in global warming is projected to affect human health, with primarily negative consequences," they write.
Industry points to natural gas as the answer
The report does not identify the specific industries or countries that have contributed disportionately to the disaster. But research last year by the Carbon Dislcosue Project, a UK-based think tank, identifies 25 corporations or government-backed energy entities as being responsible for 51 percent of the world's emissions. A total of 100 companies were identified as contributing to 71 percent of the world's emissions.
The American Petroleum Institute (API) represents several companies listed in that study, including Exxon (#5), Shell (#9), and Chevron (#12). Asked if the companies would make a stronger effort to reduce emissions in light of that and the UN's more recent research, the API pointed to its investment in natural gas.
"While global CO2 emissions have risen 50 percent since 1990, U.S. CO2 emissions are at 25-year lows due in large part to clean and abundant U.S. natural gas powering homes and businesses as the number one source of U.S. electricity generation today," the API's statement to ConsumerAffairs continues in response.
The IPCC, meanwhile, says that just 8 percent of the electricity grid must come from gas by 2050 to meet the 1.5℃ goal. An additional 8 percent can come from coal; the remainder must come from renewables, the report says. Currently, gas and coal each hover around 30 percent of the electricity grid in the U.S..
U.S. is getting lower -- but compared to what?
The U.S. Energy Information Administration, the federal agency that tracks energy sources and emissions, has also said that U.S. C02 emissions are at a 25-year-low due to natural gas replacing coal on the grid. But a study published in June in the journal Science claims the EPA has underestimated methane leaks from natural gas operations by 60 percent.
The API declined to address that specific study in its statement or answer follow-up questions. Instead, spokesman Reid Porter forwarded over links to articles on the API website.
"There's talk about reducing greenhouse gas emissions – and then there's taking steps to produce measurable results," one such API article says. "The United States is in the second category, with the natural gas and oil industry playing the leading role."
The U.S. may be reducing its emissions more than we otherwise would thanks to the industry efforts, but environmental scientists say that much more drastic action is needed.
China, the United States, and the European Union play an outsize role in contributing to climate change, according to World Bank data. And while the gas industry says that a domestic drilling boom is necessary to achieve energy independence, the oil industry's own lobby also acknowledges that it is fast becoming one of the world's leading exporters.
High-profile industry campaigns
Exxon several weeks ago agreed to join Shell, Occidental Petroleum, and others in the Oil and Gas Climate Initiative -- an oil industry group devoted specifically to investing in technology to combat climate change.
The industry coalition says it is focusing its efforts on reducing methane emissions, though it claims that the industry is not responsible for methane leaks in all parts of the production chain.
"Our target for our own upstream production facilities is important, but our aim is to work towards near zero methane emissions from the full gas value chain, including transport and distribution to final customers (downstream),"  the industry group says on its website, "which in most cases we do not own or control."
Exxon, Shell, and BP have also thrown their support behind the Paris accord, despite the United States' backtracking, and last year joined a dozen major corporations and Republican Senators in proposing $40 tax on each ton of C02 emissions. That industry group said the tax would allow for a "free-market, limited government" response to climate change. And in response to investor pressure, Shell has promised to cut the amount of oil that it will sell in half by 2050.
Numerous other companies and industry groups are similarly promoting voluntary, market-based measures to reduce emissions, an idea supported by some politicians on both sides of the aisle. But industry critics argue that the only full-proof solution is to make fossil fuels increasingly expensive -- and to effectively discourage companies from drilling, rather than encouraging them to drill more responsibly.  
Drilling ahead
Oil and natural gas production continues to break records in the United States, surpassing records set in 1970, and people raising questions about new oil and gas projects say that they have been confronted by an increasingly shadowy regulatory system, even before Trump took office.
"As long as oil and gas production and output continue to increase, it is very hard to argue that there will be any decline in emissions, because a barrel of oil and gas eventually will turn into an emission at some point," investment analyst Dr. Henrik Jeppesen told ConsumerAffairs last month.
It's for that reason that a leading climate researcher and former NASA scientist has accused world governments and both the Obama and Trump administrations of failing to take any meaningful action to cut emissions and address the crisis.
"All we've done is agree there's a problem," he recently told the Guardian.  "We agreed that in 1992 [at the Earth summit in Rio] and re-agreed it again in Paris [at the 2015 climate accord]. We haven't acknowledged what is required to solve it. Promises like Paris don't mean much, it's wishful thinking. It's a hoax that governments have played on us since the 1990s."