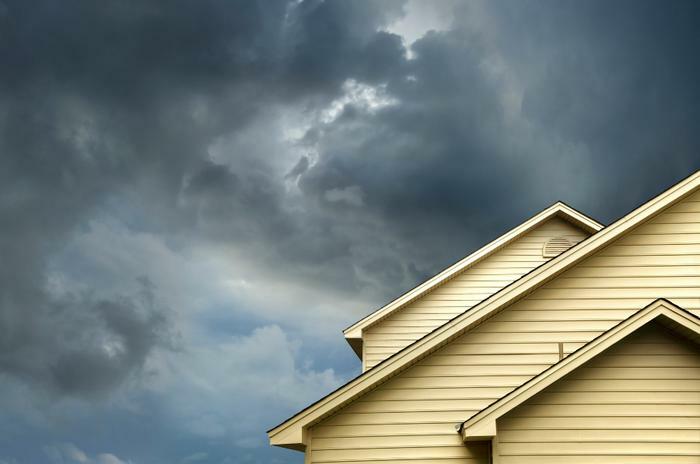 As Tropical Storm Elsa races up the East Coast, she's not only impacting every major city in the coastal Northeast but putting millions of people at risk. In fact, the potential consequences are so large that the Centers for Disease Control and Prevention (CDC) are urging people to take serious precautions.
The agency laid out an easy-to-follow plan that people can take until the threat passes.
Phone numbers: Write down the phone numbers (especially mobile numbers) of friends and family. Post them on your refrigerator, put a copy near every phone in your home, and program them into your mobile phone.
Prepare emergency supply kits: Remember, the first responder in an emergency is yourself. The American Red Cross says a disaster kit should include the following:
Plenty of water for each family member

Non-perishable food

Flashlight and spare batteries

Battery-powered radio

First aid kit

A seven-day supply of prescription medications

Personal hygiene items

Cell phone with charger

Blankets

Cash
The CDC agrees with the items on that list and also says consumers should hold onto important documents (including medical documents, wills, passports, and personal identification) and a fire extinguisher. 
Map out important locations: Locate the nearest shelters and various routes you can take to get there. Google Maps is great for finding alternate routes.
Get your home ready: Clear your yard of anything that could blow around during the storm and damage your home. Move any bikes, lawn furniture, grills, propane tanks, and building materials inside or under a shelter. Cover up all windows and doors, and nail pieces of plywood to your outside window frames to protect you from any pieces of shattered glass. Be ready to turn off your power and unplug your appliances in case of flooding, downed power lines, or if you have to leave your home. Fill clean water containers with drinking water or buy some at the local grocery. Bathing may become problematic during a storm, so fill up your sinks and bathtubs with water for washing. Lastly, if you have a carbon monoxide (CO) detector, check it to make sure the battery is charged up so you can prevent CO poisoning.
Getting the pets ready: Pre-identify everything pet-friendly -- a pet-friendly hotel, pet shelters, even an out-of-town friend or relative where you can take your pets if you're forced to evacuate. Local animal shelters may be able to offer advice on what to do with your pets if you are asked to evacuate your home, and here's a complete state-by-state list to help you out.
Get your vehicles ready: If you're going somewhere to evade the storm, taking the time and effort to make sure your car or truck is ready needs to be at the top of your to-do list. Fill your car's gas tank and move any vehicles into your garage or under cover. Make sure there's an emergency kit in your car.
App up: When Hurricane Florence ripped through the country, ConsumerAffairs put together a list of emergency-related phone apps that you could use. It might be helpful to review those and possibly add them to your phone. Be sure to add in an app for your local TV and radio stations and a weather app.
Special needs: If you have someone who has special needs, contact local hospitals, public health departments, or the police about what emergency services they offer. You should also consider an emergency response device.