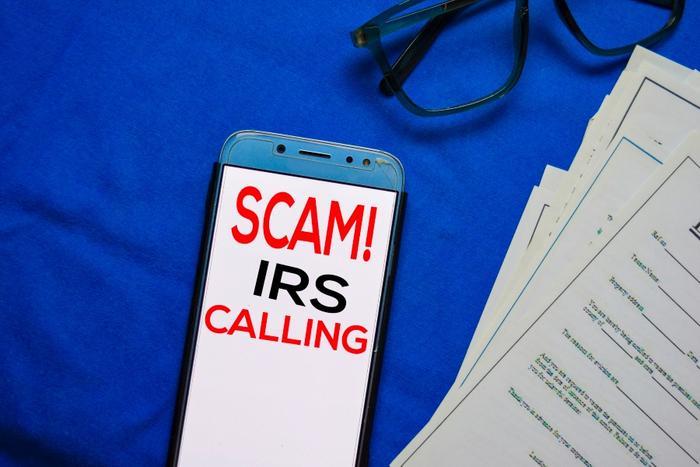 The federal tax-filing deadline is just over a month away, which means tax preparation activity is reaching a peak. Unfortunately, so are tax scams.
A danger that has increased over the last decade is tax-related identity theft. Criminals who steal a taxpayer's Social Security number or other identifying information can file a false return and claim a large refund in the victim's name.
"Identity theft can happen at any time, but tax season presents a unique opportunity for criminals because the complexity of the process leaves many people feeling overwhelmed and uncertain if they have done everything correctly," said Jennifer Leuer, CEO of CyberScout, a company providing identity theft resolution, data defense, and employee benefits and services.
To protect themselves, consumers should remain vigilant. Scammers often resort to impersonating Internal Revenue Service (IRS) personnel or bank officials to carry out these schemes by using email, text messages, and even voicemail. 
Bogus claims
CyberScout also urges taxpayers to be wary of offers to speed up tax refunds. Some tax preparers now offer this service to their clients, and scammers are seeking to take advantage of that by posing as a legitimate business that can expedite refunds.
Vulnerable groups like non-native English speakers often fall victim to these scams and end up paying a fee for non-existent services that compromise their personal information.
Other well-known tax scams include phone calls and other communications that make outrageous claims. These claims can sound good -- such as the promise of a larger refund. They can also be used to strike fear, such as threatening immediate arrest on some made-up charge.
A big red flag is when a taxpayer gets an unsolicited phone call, email, or text message from the IRS. The tax collection agency doesn't communicate that way. If it sends you information, it will come in the form of a letter sent through the U.S. Mail.
Your Social Security number isn't being suspended
Lately, CyberScout has seen scammers threaten potential victims by claiming their Social Security number is being suspended. The Social Security Administration doesn't do that. The scam is aimed at tricking consumers into revealing sensitive personal information.
Finally, scammers are even impersonating Taxpayer Advocate Services -- the IRS office that helps taxpayers. Victims have reported receiving phone calls that spoof their caller ID to make it appear like the call is coming from a real IRS hotline.
If you need help with your taxes, never respond to one of these calls. There are plenty of local resources that you can contact directly. This link to the IRS website is a good place to start.
If you're looking for a company to help you prepare your taxes, ConsumerAffairs has collected thousands of reviews about the best tax preparation companies and software here.