---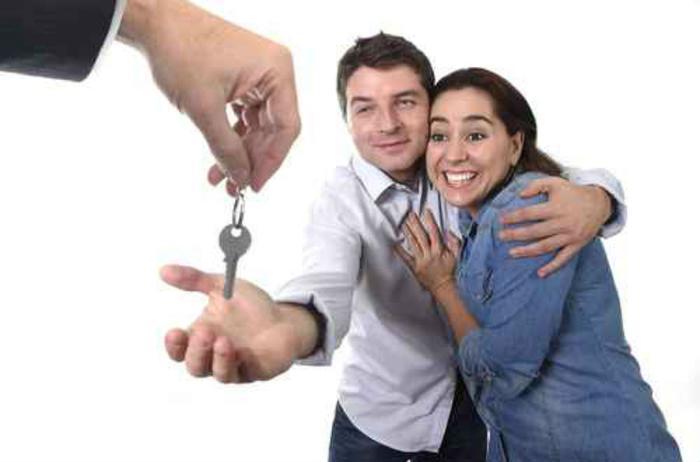 In the seven years since the financial crisis home ownership rates have plunged. In its latest report on The State of U.S. Housing, the Harvard Joint Center for Housing Studies notes that the home ownership rate has dropped to 64.5%, a 20-year low.
That, the study says, has had a profound impact on rents. The share of renters in the 25-34 age group who pay more than 30% of their incomes for housing increased from 40% to 45% last year.
"With rents rising and incomes well below pre-recession levels, though, the number of housing cost-burdened renters set another record, far surpassing public efforts to provide affordable housing," the authors write. And despite the rebound in much of the nation, a number of minority and low income neighborhoods remain severely distressed."
Bad timing for gen-X
Generation X, consumers born between 1965 and 1984, is among the most distressed, since the financial crisis arrived just as it was entering its prime first-time home-buying years. As a result, home ownership rates among gen-Xers — now mostly in the 35–44 and 45–54 year-old age groups — have fallen further than those of any other age group. They stand 4–5 percentage points below rates among same-aged households 20 years ago.
Millennials have joined them, competing for increasingly expensive rental property. That has allowed landlords to consistently raise rents year after year.
Since incomes have remained stagnant, an increasing number of renters are feeling the squeeze. The report found that nearly 20% of renters earning $45,000 to $75,000 a year are among those spending 30% or more of their monthly income on rent.
Home-buying alternative
High rent may be prompting Millennials to get serious about home ownership. At least that's how Realtor.com is interpreting the results of a consumer behavior survey it conducted. They polled 12,000 people in the first half of this year.
Realtor.com chief economist Jonathan Smoke says Millennials are showing more positive home-buying sentiment.
"Despite the slow indicators we saw earlier this year, 2015 is on pace to be one of the best years for housing since 2006 due to strong sales and higher than predicted home prices," Smoke said. "Additionally, we're observing an uptick in Millennial traffic and sentiment that we expect will result in more first-time home buyer sales in the later part of the year."
Since the beginning of the year, Realtor.com has counted a slight increase in older Millennials – between the ages of 25 and 34 years old – visiting its website looking at homes for sale. Traffic appeared to build throughout the first 6 months of the year.
In the first half of June, Realtor.com says its share of traffic represented by older Millennials looking for a home to purchase increased to 23%, as compared to 21% in January. In mid-June, it also saw its share of those looking for property to rent fall to 20%, from 26% in January.
Buying not that easy
Shopping, of course, isn't the same as buying - and plenty of obstacles remain for younger consumers who want to buy their first home, not least of which is saving for a down payment.
Qualifying for a mortgage is also harder to do than in the pre-bubble years. Buyers need good credit scores, documented income in the same industry for at least 2 years, and a comfortable debt to income ratio. Those who meet those requirements may still find the loan process arduous and frustrating.
Yet hope springs eternal. The survey in mid-June found that 65% of 25-34 year-olds indicated that they intend to buy a home within 3 months, up from 54% in January.
---