---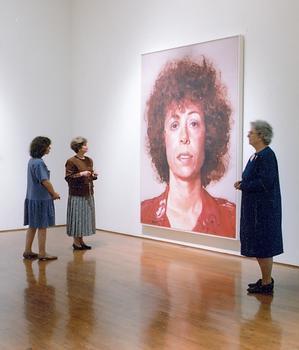 Now that it's February, we couldn't be more smack dab in the middle of winter, which in many parts of the country means spiteful snow falls that seem to slow you down when you have the most to do, fluctuating temperatures that leave you confused about what to wear and winds so bitterly piercing that just going outside is way too much of an adventure.
Luckily, there are some fun things to do indoors until it gets warmer in a few months and checking out a museum or a specific art exhibit is always a cool option for the visual eye candy part of it and the educational aspects too.
Also, there's something extraordinary about getting the chance to be up close and personal to a particular creation, and being able to witness artistic output from a unique talent can inspire you, and also make you want to go home and work on your craft.
Well this year, there are a lot of opportunities to get inspired, as just about each part of the country has an exhibit or showing that should really be checked out this year.
Picasso in Chicago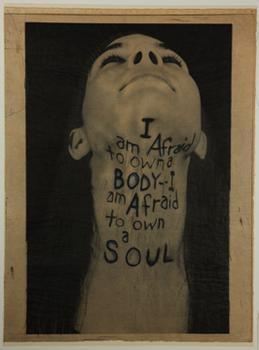 Among some of the most anticipated is the huge Picasso exhibit at the Art Institute of Chicago, which is a great fix for all you Picasso junkies.
With these exhibits, you get three showings in one, and if you time your trip correctly, you can take in all of them in just one visit.
Visitors can take a look at "The Artist and the Poet" exhibit from February 1, 2013 to June 2, 2013, which is a collection of drawings inspired by Picasso and his love for poetry. It's known that the famous artist befriended and collaborated with many poets during his early days in Paris, and the drawings reflect both the influence and the artistic approach that Picasso had on the artists around him.
Visitors can also see the exhibit "Picasso and Chicago," which gathers more than 250 of the Spanish artist's works, including his finest sculptures, paintings, drawings, ceramics and prints, the museum says.
Picasso and Chicago will run from February 20, to May 12, 2013.
And the last leg of the Picasso triple play is an exhibit entitled "The Picasso Effect," which displays two of his rarely scene pieces "Three Musicians" and "Self-Portrait", which are bound to excite both the Picasso fan and the Picasso novice at the same time.
This particular exhibit runs from February 20, to May 12, 2013.
Photos in Milwaukee
And not too far from the Windy City is the Milwaukee Art Museum, and its historical exhibit "Color Rush, 75 Years of Color Photography in America."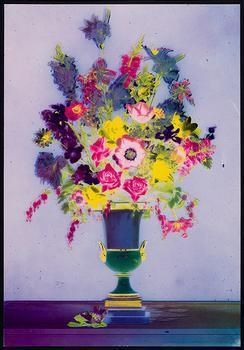 The exhibit seems to be perfect for the photography buff and the person who just likes to take in cool photos from different photographers all over the country.
The Midwestern museum says Color Rush traces the historical steps that eventually ended with color photography being the norm among professionals, everyday picture takers and artists.
The exhibit will also display famous publications from the past and present, and show film clips, photographs and slide-shows from a varied amount of photographers both popular and unknown.
You can catch Color Rush from February 22 to May 19, 2013.
Basquiat in Manhattan
Over at the Gagosian Gallery in the downtown Manhattan section of New York City, you can catch the fine works of the 80s icon Jean-Michel Basquiat in an exhibit that stretches for nearly two months.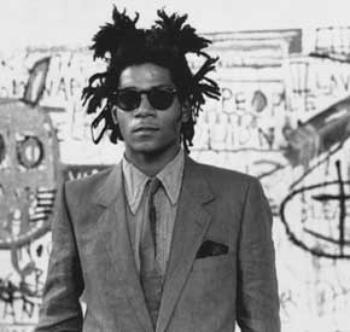 Basquiat was sort of the Jim Morrison of the art world if you will; in the way he seemed to sacrifice everything for his art including his health, emotional soundness and his overall well-being. And before dying at the young age of 27, just as Morrison did, Basquiat captured the attention of a generation, while also becoming the absolute darling of the art world.
I mean any guy that Andy Warhol looked to for artistic inspiration had to have a unique creative vision.
The Jean-Michel Basquiat exhibit will display over fifty pieces from the Brooklyn artist and will run from February 7, to April 6, 2013.
Pre-Raphaelites in DC
At the National Gallery of Art, in Washington D.C., fans can enjoy the biggest showing of Pre-Raphaelite art ever presented in the U.S.
The exhibit which is entitled "Pre-Raphaelites: Victorian Art and Design 1848-1900," will show about 130 painting all showcasing painters from that particular era who were eager to go against the artistic norms set by older artists of the time, who didn't use the same amount of lush colors and full detail in their work.
Earl A. Powell III, who's the director of the National Gallery of Art, says he couldn't be more excited to hold the biggest showing of these highly admired types of work.
"The Pre-Raphaelites rejected the rigid rules for painting that prevailed at the dawn of the Victorian era to launch Britain's first avant-garde movement," he said on the exhibition's website.
"We are thrilled to present this rare exhibition to our audiences and grateful to lenders, both public and private as well as our generous sponsors."
You can see the Pre-Raphaelites exhibit from February 17 to May 19, 2013.
---