---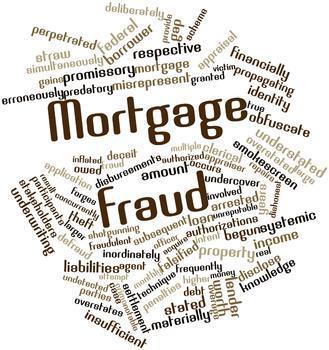 Three suspects charged in a mortgage fraud scheme targeting struggling Northern California homeowners have been arrested.
In addition, six Websites allegedly used by the suspects to advertise their scheme have been intercepted and redirected to a resource page on California Attorney General Kamala D. Harris's Website.
"Vulnerable California homeowners thought they were working to save their homes but were actually the victims of a fraudulent scheme," Harris said. "Today, it's not enough to dismantle the brick-and-mortar aspect of a criminal operation; we need to shut down criminal operations in cyberspace as well."
Multiple charges lodged
According to the felony complaint, Ronald Vernon Cupp, 58, of Santa Rosa, deceived homeowners by falsely advertising a way to "kill" their mortgage debt on six Websites, including www.wekillyourmortgage.com. Cupp was allegedly assisted by Randall Gilbert Heyden, 69, of San Rafael, and Angelle Wertz, 38, of Santa Rosa, a public notary who allegedly certified phony legal documents. Cupp allegedly recorded fraudulent documents, which would only delay a foreclosure, not actually satisfy the preexisting mortgage debt.
Cupp, Heyden and Wertz are charged in a 57-count complaint alleging theft, forgery, notary fraud and recording of false documents. They were booked at the Sonoma County Jail on January 23. Cupp and Heyden are being held with bail set at $500,000 and $75,000 respectively. Wertz was released but ordered to appear for arraignment on January 25.
Through Cupp's business, North Bay Trust Services, homeowners would often allegedly pay upfront fees of between $1,000 and $10,000 and sign a promissory note or new mortgage for a phony offer to eliminate their mortgage debt. Requiring up-front fees is illegal in California.
The suspects would then allegedly record fraudulent documentation purporting to be the attorney for the homeowner's actual lender and then relinquish the mortgage and record a new deed of trust in favor of North Bay Trust Services. The debt to the original lender was never actually satisfied.
Websites suspended
The following six Websites have had their service suspended pursuant to a court order at the request of the Attorney General Harris's eCrime Unit:
http://www.northbaytrustservices.com/

http://wekillyourmortgage.com/

http://santarosatrustandtitle.com/

http://sonomafidelitytitle.com/

http://cortemaderafidelityandtitle.com/

http://marintrustandtitle.com/
These pages have been redirected to the California attorney general's Website, where individuals are able to file an online complaint form if they believe they may have been the victim of the scheme.
Avoiding mortgage fraud claims
The attorney general's office offers these tips for homeowners on how to avoid mortgage fraud schemes:
Never pay an up-front fee for mortgage-related services. It is against California law and should be reported to the California Department of Justice.

Be skeptical of third party phone or online solicitations.

Do not give your personal financial information, such as your bank account number, social security number or the name of your loan servicer, to a solicitor. Your bank or loan servicer already has this information.
---