---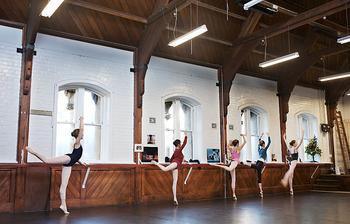 When it comes to helping a child build confidence, learn patience and think critically, the arts are a wonderful vehicle.
Whether it's learning an instrument, painting or taking a drama class, introducing children to their creative side and helping to cultivate that creativity is one of the greatest gifts you can give them as a parent.
Dance classes are great too, because there are very few areas of the arts that require as much discipline, repetitive training and focus as dancing--plus it's fun -- which is why ballet, tap, jazz, Hip-Hop and other forms of dance are very popular among parents and their children.
And when it comes to kids getting injured during an extracurricular activity, most people probably wouldn't first think of dance as being a dangerous sport, but according to a study conducted by the Center for Injury Research and Policy at Nationwide Children's Hospital in Columbus, Ohio, dance-related injuries are up by 37 percent compared to years past.
The findings were determined after researchers examined children and teen dancers for a 17 year span, and according to Kristin Roberts, a senior research associate at the center, dance-related injuries just aren't confined to bruises or soreness, a good portion of young dancers have to seek emergency room treatment.
17 years
"We looked at 17 years' worth of data and found that over 113,000 children and teens sustained a dance-related injury that required a visit to the emergency department," said Roberts in an interview with ConsumerAffairs.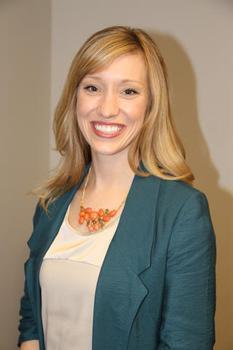 "We also found that these injuries increased 37 percent over the study period. In 2007 alone, over 8,000 children and teens were treated for a dance-related injury in an emergency department. That is about 23 children every day or almost one child injury ever hour."
The high amount of injuries should indicate just how many young people are taking dance classes today, either at private dance studios or at school as a part of their curriculum.
According to statistics provided by the American Alliance for Health, Physical Education, Recreation and Dance, there were over 6,000 private dance studios in the U.S. in 2006 and 3.5 million kids took dance classes at school, which not only shows how popular dance has become for young people to express themselves, get exercise and be social, but it also leads one to think that not all of these private studios and school dance classes are doing all they can to prevent injuries.
But Roberts says dance has always been a very well-liked form of the arts among parents and children and the increasing amount of dance shows on television may be a contributor to both the rise in dance class participation and the high number of injuries kids are receiving today.
Why the increase?
"Dance has always been a popular sport, although it is hard to tell why the number of dance-related injuries increased over our study period," said Roberts.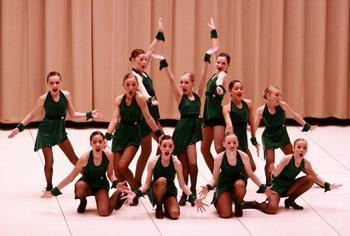 "We can speculate that the increase is likely due to a combination of factors including an increased interest and participation in dance. In recent years, dance-related television shows and video games have become more popular which may have caused and increase interest in an already popular sport."
And what were the most common injuries among the dancers?
"Sprains and strains, which accounted for over 50 percent of the injuries and nearly 45 percent of the injuries occurred from a fall," explained Roberts.
"Almost 60 percent of the injuries treated occurred to the lower extremities, which included injuries to the ankle (21 percent), knee (17 percent) and the foot (12 percent)."
Roberts also says that parents and young dancers should take the right preventive steps to lower the risk of injury, choosing not to be proactive and simply waiting for an injury to happen before thinking of dance safety is the wrong thing to do.
"We want to encourage children to keep dancing and exercising but it is important for dancers to take precautions to avoid injuries," she says.
"Dancers should always stretch and focus on using proper technique. Staying hydrated and getting plenty of rest can also help a dancer avoid a dance-related injury."
Older dancers
The 17-year research, which is published in the February 2013 edition of the Journal of Physical Activity and Health, also revealed that a good portion of dance-related injuries were sustained by older dancers who spent longer amounts of time in classes than the younger ones, which suggests that parents of teen dancers should be especially on alert.
"We found that 4 out of 10 injured dancers were between 15 and 19 years of age," said Roberts.
"We believe this age group was injured the most because as a dancer gets older they are also getting more advanced in their skills and spending more time training and practicing."
And just like other sports injuries, a dance-related injury needs the proper time to heal, so trying to get better while also trying to keep on dancing is the wrong move to make.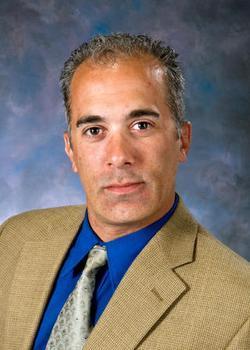 So to understand how a person should properly heal, we also spoke to Eric Leighton, a certified athletic trainer for Nationwide Children's Hospital, who's an expert at dance injuries and athletics among kids and adolescents.
"One of the most important things to first do when injured is manage the injury to prevent it from progressing," said Leighton.
"Stop the activity immediately, apply ice to the painful or swollen area and provide support, which could be a splint or even crutches. If it is a foot, ankle, knee or hip injury that is painful with weight bearing, stay off of the affected limb, use crutches if available."
Leighton also says dance injuries shouldn't be self-diagnosed and one should get immediate medical attention, so proper healing can begin.
"Seek medical attention from an urgent care center, Emergency Department, your primary care physician or athletic trainer if available. Once the extent of the injury has been determined, then a plan for recovery and return to dance can be established."
And once the injury is starting to feel better, parents shouldn't allow their kids to start dancing immediately. They should wait until the proper amount of rehab is received, which is the only way to help prevent an injury from resurfacing in the future, which is very likely if a dancer is still young and plans to keep dancing for many years.
"Once the healing process has begun, it is important to reestablish the pre-injury condition of the injured body part," Leighton explained.
"Rehabilitation with a skilled specialist is the best and safest way to get back to performing. As the healing progresses, the dancer may feel good and ready to dance, but there are often strength, flexibility, balance and control deficits that are not obvious until the dancer attempts to return to activity."
"In order to prevent re-injury by returning too soon, these deficits are evaluated and addressed during a functional rehabilitation progression allowing them to return to the stage as they were before the injury, and often, even better.
"At their age, these young dancers have a potentially long career ahead of then, make sure that the injury is truly healed and ready to perform at its best," said Leighton in closing.
---