---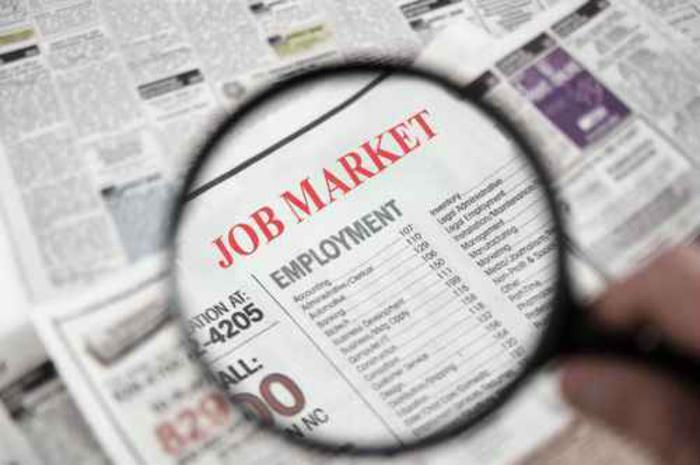 The latest report from the Labor Department on employment was a rude awakening for consumers hoping to find a new job in the months ahead.
Government economists reported employment edged up by only 98,000 last month -- well short of the 180,000 jobs projected by economists at Briefing.com. This was a significant retreat from the 219,000 jobs created in February and 216,000 in January.
At the same time, the unemployment rate dipped to 4.5% from 4.7% in February, the lowest level since May 2007, mainly because fewer people were looking for work.
But what does that mean if you were looking for a job last month? There doesn't seem to be a clear answer.
Likely to cool optimism
The Conference Board says the report was disappointing and is likely to cool the recent rising optimism in the U.S. economy.
"At 4.5%, the unemployment rate is back to 2007 levels," the Conference Board said in a statement. "In such a tight labor market, it becomes harder and more expensive to fill job openings and maintain rapid job growth. Despite the unexpectedly low job growth in March, with its unemployment and inflation targets already being more or less met, the Fed is still likely to stay on its current normalization course of between two and three additional rate hikes in 2017."
But that doesn't necessarily mean your job prospects have diminished. Employment website CareerBuilder.com reports the current conditions for hiring have rarely been better.
Hiring managers still bullish
According to the company's latest survey of hiring managers, 45% of U.S. employers plan to hire full-time, permanent employees in the second quarter – a significant jump from 34% last year. It's also the the highest percentage for the quarter dating back to 2007.
Even temporary hiring is expected to experience a huge boost, at a time when there is rising concern that robots are taking over jobs currently held by humans.
"This is the best forecast we have seen for the second quarter since we started doing this survey more than ten years ago," said Matt Ferguson, CEO of CareerBuilder. "Nearly half of employers hired full-time employees in the first quarter and that momentum is expected to continue over the next few months."
The survey found 49% of employers expect to hire temporary or contract workers over the next three months, up 12% from the second quarter of 2016. It's nearly double the rate in 2011, when the economy was struggling to overcome the effects of the Great Recession.
What's responsible for the employment optimism? Ferguson says the economy is improving, but it's also true that companies are paying close attention to Trump administration policies that are promoting job creation.
---