---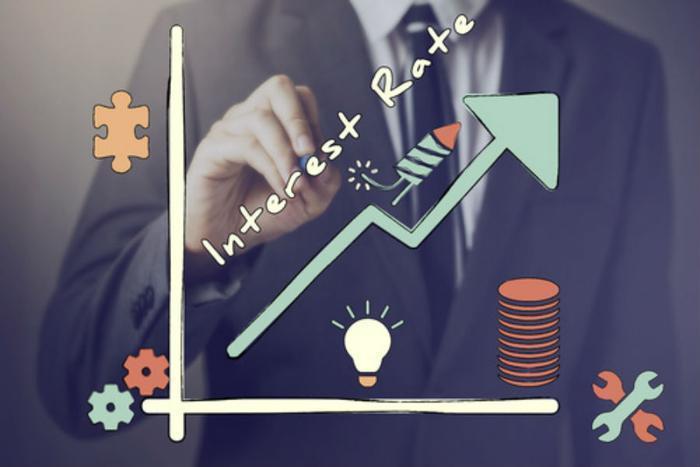 It's been years, it seems, since we've had a serious discussion about interest rates. Until recently, the debate has been over whether rates are too low, not too high.
Since the financial market meltdown, the Federal Reserve has kept its key borrowing rate near zero. The low-rate environment has allowed home prices to steadily rise back toward their bubble levels, since payments are lower than they would be with higher rates.
Now, however, rates are starting to rise again, as the Fed has declared that the economy is strong enough to deal with it. The Fed hiked its Federal Funds Rate in December and again in March.
Consumers with floating interest rate loans, such as home equity lines of credit (HELOC) might be getting a little nervous. A survey by TD Bank found consumers with loans and those thinking about borrowing are more concerned about rates than any other factor when taking out a loan.
Minimal effect so far
"Although the rate increase may worry some HELOC borrowers, they should keep in mind that a rate increase of .25% is going to have a minimal effect on their monthly payment," said Mike Kinane, General Manager, Home Equity Products, TD Bank.
Kinane says borrowers who are worried about their HELOC payments rising should contact their lender to learn if the balance of the loan can be converted to a fixed rate.
The bank's survey found 46% of consumers named interest rates as the most influential factor when deciding whether to take out a HELOC. In fact, 36% said the HELOC's low rate was the motivating factor in deciding to take out the loan, rather than using some other form of credit.
How a HELOC works
A HELOC is secured by equity in a consumer's primary residence. In effect, it is a second mortgage but the rate is generally little more than the rate on the first mortgage.
The advantage of a HELOC is the interest is tax deductible. Some consumers use the HELOC to pay off a higher interest loan or to finance a major home improvement, since the payments reduce their taxable income.
Like any loan leveraging the equity in your home, consumers should approach this product carefully. Plenty of people got in trouble during the housing bubble because they repeatedly refinanced their home mortgages, taking out equity each time. In some cases, they were left underwater when their home values went down.
"When considering a home equity loan or credit line, shop around and compare loan plans offered by banks, savings and loans, credit unions, and mortgage companies," the Federal Trade Commission (FTC) advises. "Shopping can help you get a better deal."
It's also important to remember that your home is the collateral. If you can't repay the debt, the lender may be able to force you to sell your home.
---