---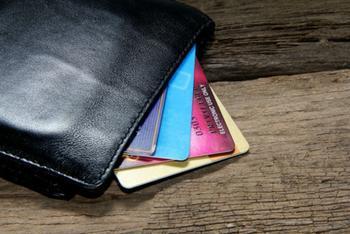 What's in your wallet? According to J.D. Power, it's probably the wrong credit card.
The market analysis firm reports at least one in five credit card customers are not using the card that best matches their spending patterns. It's not just a matter of convenience, it could be costing them money.
For starters, many consumers carry a credit card that charges them an annual fee. Typically, cards only charge a fee if they can provide the kinds of benefits and rewards that more than offset it. In that case, it might pay to use a card with an annual fee.
But for most consumers, the payoff simply isn't there. So they could be spending $50 to $75 a year needlessly.
The J.D. Power study also found that customers using a card not synced to their needs spend less per month on their primary card, use their card for a smaller share of their total spending, and are more likely to switch cards.
Alarming
"The percentage of people carrying the wrong card is alarming, and that doesn't even include the 30% to 50% of people who have the right card, but could find a card that's an even better fit for them if they looked at other options," said Jim Miller, senior director of banking at J.D. Power.
The problem, Miller says, is when consumers are mismatched to their credit card, they're less satisfied. He says when consumers have the right card, it's better for both customers and card issuers.
The study also found that people usually pick a credit card for its rewards program. A consumer might like a particular retailer and choose a credit card that provides rewards in the form of points, redeemable for merchandise. But they might be much better off with a cash back rewards card that puts money in their pocket.
The study found that 20% of consumers who carry a rewards card would be better off with a different rewards card or a lower interest rate card without rewards. Some simply aren't spending enough to earn rewards that offset the annual fee.
Some could qualify for a card for people with excellent credit but are using a card targeting people with only fair credit. As a result, they pay much higher interest than they should.
Do you really need an airline card?
Miller notes that consumers seem to love airline travel cards that issue miles. However, he says these cards can be terrible choices unless you spend at least $500 a month. Without that spending level, he says you are unlikely to recoup the annual fee.
To make sure you have the right credit card in your wallet, think about your spending patterns. A card that pays 6% back on gasoline purchases and 3% on groceries will be a much better fit than an airline card, if you only take two or three trips a year.
---