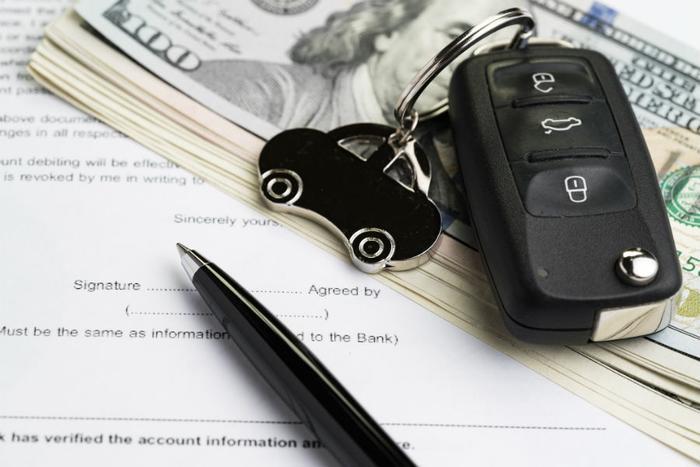 The average transaction price (ATP) on both new and used vehicles is near an all-time high, so it's not surprising perhaps that a new survey found most consumers buy cars and trucks they can't really afford.
The survey by a car insurance website, CarInsuranceComparison.com, found consumers overspend by an average of $57 on monthly car expenses.
Part of the problem may be due to a lack of knowledge about affordability. Personal finance experts recommend the so-called 20/4/10 rule when purchasing and financing a car or truck.
It's prudent to always put 20 percent of the car's price up as a down payment and finance the vehicle for no more than four years. Total costs, including insurance and maintenance, should be no more than 10 percent of gross monthly income.
Longer loan terms
Unfortunately, almost no one who finances a vehicle follows that advice. As the ATP has exceeded $37,000, some buyers must finance their purchase for up to seven years to get a payment they can make each month. But those longer loan terms mean consumers pay down the principal more slowly, and at some point they may owe more for the car than it is worth.
Among respondents to the survey, the average annual income was $45,205 and the average ATP was $17,491 -- less than half the national average. Using those numbers, the average purchaser should be paying no more than $377 a month in total vehicle expenses.
In actuality, the average consumer in the survey was spending $434 a month, $57 more than the recommended amount. On an annual income of $45,000, an extra $57 is likely to create a burden.
"As our results make clear, few car owners actually adhere to the smart car buying guide line," the authors write. "Overall, 69 percent of respondents did not meet that rigorous standard, suggesting those who do possess either high incomes or admirable spending discipline. More than a quarter of baby boomers met the rule's criteria, however, surpassing Gen Xers and millennials."
Large monthly bills
The authors did uncover at least one bright spot. On average, the respondents put down more than the minimum 20 percent for a down payment. But even after making sizable down payments, the survey found that consumers often end up with hefty monthly bills.
The authors note that a strong economy may make consumers feel like they can afford an expensive car or truck, but when all the monthly expenses are measured against income, it's often the case that consumers are paying too much for transportation.