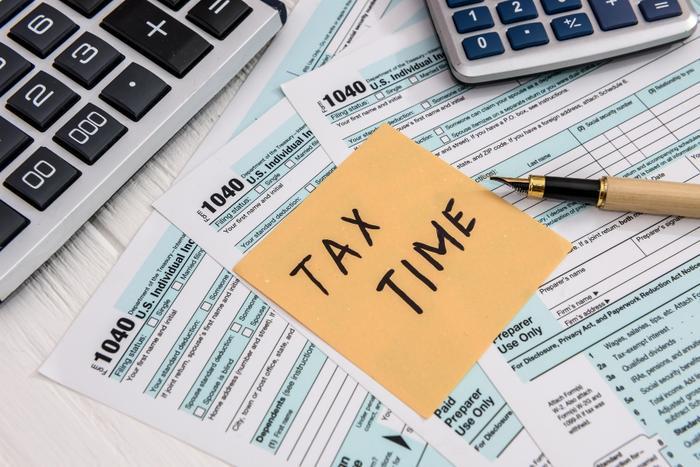 For taxpayers with children or other dependents, there are many different options when it comes to correctly claiming them on taxes. 
One such credit is the Credit for Other Dependents, which is available for taxpayers who don't qualify for the Child Tax Credit. The Internal Revenue Service (IRS) is now helping taxpayers better understand if they're eligible for this credit and what dependents can be claimed under this credit. 
Criteria for the Credit for Other Dependents 
So, how do taxpayers claim this credit, and who is eligible? 
The IRS explained that taxpayers can claim the Credit for Other Dependents if: 
They cannot use the dependent to claim the child tax credit or additional child tax credit

The dependent is a U.S. citizen 

They claim the person as a dependent on their tax return 
Who is eligible to be claimed under this credit? 
Dependent parents or other qualifying relatives supported by the taxpayer

Dependents of any age – including those 18 and older

Dependents living with the taxpayer who aren't related to the taxpayer 

Dependents who have Social Security numbers or Individual Taxpayer Identification numbers 
By claiming the Credit for Other Dependents, taxpayers can get a maximum of $500 for each dependent on their returns. Taxpayers can claim the Credit for Other Dependents and the Earned Income Credit and the Child and Dependent Care Credit. 
However, there are income limits to receiving this credit. Married couples who file a joint return and make $400,000 or more, or single taxpayers who make $200,000 or more, are not eligible for the Credit for Other Dependents. 
The IRS has an online tool available for taxpayers to see if they can claim this credit on their 2022 taxes. 
Tax services for military personnel, veterans, and their families
The IRS also has a few different options for military personnel and their families to file their federal tax returns for free. 
MilTax is a tax preparation and electronic filing service that's available for active military personnel, qualifying veterans, and their family members. With MilTax, those filing can get assistance from tax professionals who know the ins and outs of military life, and who can help answer specific questions about filing taxes in different situations.
This service comes with no specific income requirements, and each year, taxpayers are eligible to file their federal returns and up to three state returns for free.   
Two other services include Free File Fillable Forms and the IRS Free File. The former is for taxpayers who earn over $73,000, though the forms must be filled out by the taxpayer. IRS Free File is for taxpayers who earn under $73,000, and in some cases, the state return may also be free.