---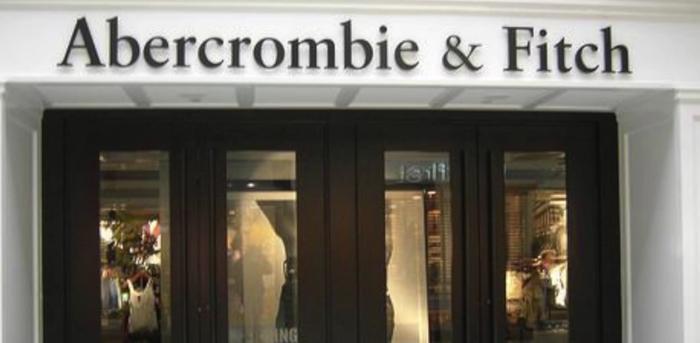 May wasn't a very good month for Abercrombie & Fitch CEO Michael Jeffries. Business Insider ran a story mentioning Jeffries' 2006 interview with Salon magazine, in which he said that only certain people should wear the company's clothes.
"We go after the attractive all-American kid with a great attitude and a lot of friends," Jeffires said. "A lot of people don't belong [in our clothes], and they can't belong. Are we exclusionary? Absolutely.
"Those companies that are in trouble are trying to target everybody: young, old, fat, skinny. But then you become totally vanilla. You don't alienate anybody, but you don't excite anybody either," he added.
In other words, just in case he hadn't made it clear enough already, Jeffries said he only wants cool kids to wear his clothes and no one else: "In every school there are the cool and popular kids, and then there are the not-so-cool kids. We go after the cool kids."
Backlash blossoms
It's unclear why there wasn't more backlash back in 2006, but seven years later the backlash is coming from all angles.
One of the first to raise a public outcry was filmmaker Greg Karber, who made a video that showed himself giving A&F's clothes to homeless people.
Garber went to a Los Angeles area Goodwill and grabbed all of the A&F clothes he could find. From there he headed to Central City East -- also known as Skid Row -- which has one of the largest population of homeless people in the United States.
Garber then asked everyone to join in by grabbing all of the A&F clothes they could find and giving them to a homeless shelter. And he wants people to post their actions on Facebook or Twitter. Garber is using the hashtag #fitchthehomeless.
Plus-size women
But it's not just the whole cool-kids-thing that has people up in arms. A&F doesn't make clothes for plus-size women either. On its size chart, A&F shows it sells nothing larger than a size 10 in women's pants, which is far smaller than other retailers sell.
Jeffries also says he only wants attractive people working in A&F stores, as "good-looking people will bring in other good-looking people to shop."
Not so cool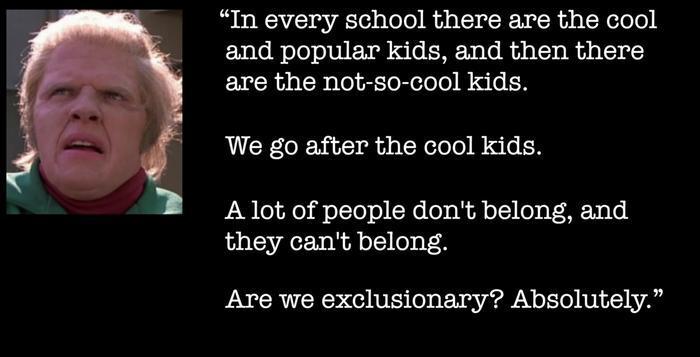 Michael Mulvey, a marketing professor at the University of Ottawa's Telfer School of Management said A&F's first mistake was saying it was cool, because to actually say something like that is a big no-no in the advertising world.
"If you have a cool brand, you don't talk about being cool," he said in a published interview. "If you're cool, you know it, and your customers know it."
"It's one thing to be an elite brand that's highly sought after, but it's another to be an elitist brand, and they've crossed the line there."
Some might say that Jeffries' stance on cool kids wearing his clothes isn't based on his personal belief, and it's all just a marketing ploy. Because studies have shown if kids feel a little inferior, they're more likely to buy clothes to feel better.
Lan Nguyen Chaplin and Deborah Roedder John, a team of Midwest scientists, say clothing brands are aware that a lot of kids don't feel good about themselves and use that low self-esteem to get them to purchase expensive items.
"By the time children reach early adolescence, and experience a decline in self-esteem, the stage is set for the use of material possessions as a coping strategy for feelings of low self-worth," they said.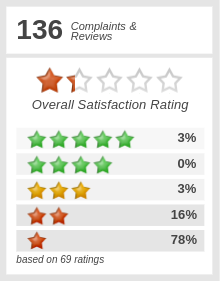 In an attempt to calm things down a bit Jeffries issued an apology, but many people said his words came off as arrogant and insincere. He even blamed others for taking his words out of context.
"While I believe this seven-year-old, resurrected quote has been taken out of context, I sincerely regret that my choice of words was interpreted in a manner that has caused offense," Jeffries said.
It's unlikely that Jeffries' strange-sounding apology will put out the flames anytime soon. In fact, it may have made things worse.
It's not the first time the company has been in hot water over some of its decisions.
In 2003, A&F paid a $2.2 million settlement after it was accused of forcing its employees to purchase and wear the company's clothes during work hours.
Then in 2005 the company paid $50 million in a class settlement after it was accused of hiring discrimination.
Those who sued A&F said the company typically didn't hire minorities or women, and when these groups were hired, they were given jobs away from customer view -- usually in the stockroom or doing cleanup somewhere.
---