---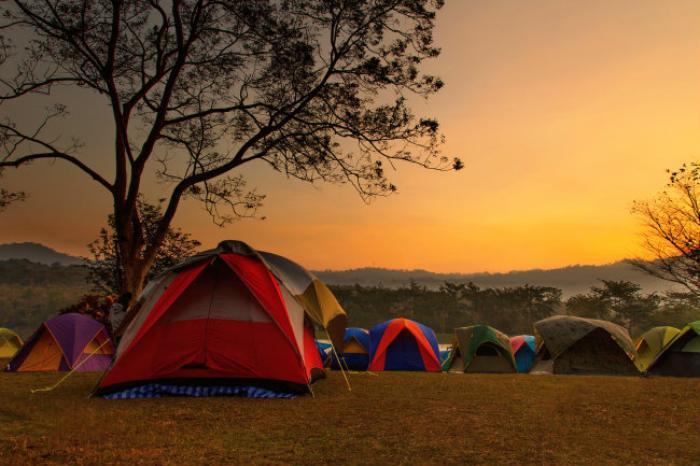 Spring break is upon us but summer vacation is right around the corner and you might already be thinking what to do with the kids this summer. Sleep-away camp is always a possibility.
How do you know if you and your child are really ready for an experience away from the security of home? Here are a few things to mull over.

"The biggest indicator of success with kids is if they have reasonable social skills," says Arnie Gerson, director of Camp Bournedale, a sports-focused camp for boys in Plymouth, Mass. "Do they relate well, have good friends? Are they amenable, agreeable, that type of thing? If so, they're going to do well at camp."
Other things to consider: How do they do with sleepovers? Can they handle the night away? Did your child take care of themselves when they spent the night out? How were they with brushing their teeth and combing their hair?
How does your child do with routines? Camp counselors will make sure everyone is up, but they have to be independent and get dressed on time and follow the schedule. Camp is full of fun but it is also structured fun, where everything is on a schedule. Some kids need a summer free of structure just to recover from the school year. So it is something to give extra thought to.
A trusted companion
A sibling or a friend can be an asset when your child leaves home for the adventure of a lifetime. It is always a comfort to have a friend that can help with the few moments of homesickness to at least commiserate or push your child through the experience. Is there a companion that can share the experience with them?
Are you as a parent ready to pack up your most beloved possession and send them on their way and handle not being there to monitor what they eat and wear? What if those pearly whites miss a few days without the toothbrush? Are you willing to let them discover how resilient they are and how they can make choices and be just fine with them? You both will find out how competent they can actually be.
Michael Thompson, the author of "Homesick and Happy" says that if you want an independent child, you have to master your own childsickness.
"Try remembering the sweetest moments from your own childhood. Most adults tell me that the sweetest, most memorable times of their childhood were when they were away from their parents, doing something with friends in the out-of-doors, taking a challenge or doing something a bit risky," she said.
That sounds like summer camp in a nutshell.

---