---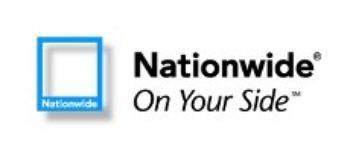 Car insurance companies are pretty much alike, right? What sets them apart is their marketing.
One might have an Australian lizard as a pitchman, another may have a woman named Flo, but they're all selling a product you are required to purchase and the rates, if based on the same kind of data, are probably going to be in the same ballpark.
So it has been interesting to watch as Nationwide Insurance has launched a new ad campaign that delivers the message, "We put members first, because we don't have shareholders."
And there you have it -- in an industry where consumers increasingly feel like companies are looking for ways not to pay their claims, Nationwide is attempting to set itself apart. It doesn't have to please Wall Street, the company says, just you.
It's mutual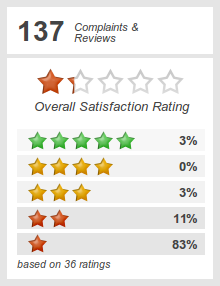 Nationwide is making a virtue of its corporate structure. It is what is called a "mutual" insurance company, meaning it is owned by its policyholders. It's similar to a credit union, which is owned by its members, not stockholders.
Does this make a difference when it comes to consumers? Theoretically, it should. A company owned by shareholders, particularly if its shares are traded on Wall Street, is under pressure every quarter to increase its profits so its share price will rise, or at least stay more or less even.
How does an insurance company increase its profits? Like any company it tries to increase the number of customers every month. Since it's probably not going to cut executive salaries, it tries to cut its expenses, and for an insurance company, that means paying fewer claims or becoming more selective about the drivers it insures, in hopes of reducing future claims.
"After 40 years of having State Farm Insurance, they informed us that we are longer able to renew our automatic renewal policy," Alice, of Kissimmee, Fla., wrote in a ConsumerAffairs post. "They told us years ago that they can never cancel our policy for any reason whatsoever. However, if they decide they don't want you any more, they simply change the rules."
State Farm, of course, is also a mutual company.
A difference?
But just how different is Nationwide, and does being a mutual insurance company make a difference? A consumer from Bowling Green, Ky., doesn't think so.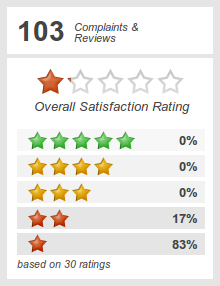 "I called to get a quote," the poster wrote. "One car accident on your record in the past five years and they will not accept you! Even when I am able to have car insurance through Nationwide, you won't be getting my name under your expensive policy!"
And Nationwide is far from being the only U.S. mutual car insurer. As its name implies, Liberty Mutual is also a mutual company. It, too, draws its fair share of consumer complaints.
"My wife was rear-ended three months ago," Jon, of Delray Beach, Fla., wrote at ConsumerAffairs. "Liberty Mutual has been very slow and unresponsive. We sent them a registered/return receipt detailed claim package requesting diminished value over a month ago and haven't even had the courtesy of a response!"
A state court in West Virginia recently took action against Liberty Mutual when the state's attorney general charged the company was forcing body shops to use "junk" parts to make covered repairs, a violating of the state's consumer laws. In that case, being an insurance company without shareholders didn't seem to be much help to consumers.
Advantages?
But are there any advantages to doing business with a company that doesn't have to please shareholders? While the complaints about mutual insurance companies are not all that different from those about stockholder-owned companies, there might be some advantages.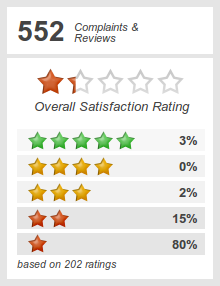 Nationwide's current ad campaign is primarily about its "vanishing deductible" program. For every year of safe driving (claim-free), $100 comes off the policyholder's deductible. In some cases, mutual insurance companies return excess premiums to policyholders at the end of the year, or make downward adjustments to future premiums.
In the case of credit unions, it seems clear that consumers fare better than they do as customers of a large, corporate bank. While credit unions, like banks, have to make enough to pay for operations, they usually have fewer and lower fees.
In 2011, a grass-roots consumer movement led millions of large bank customers to transfer their accounts to credit unions and small community banks. The underlying message seemed to be that consumers would fare better by avoiding dealings with large, publicly-traded entities that had to please shareholders.
You also see that in the theme of the "buy local" movement. Consumers are urged to spend their money where it will support independent businesses that are part of their community.
Nationwide Insurance, though far from being a local, independent business, appears to be hopping on that anti-Wall Street bandwagon as well.
Thanks
Keep an eye on your inbox, the lastest consumer news is on it's way!
Unsubscribe easily whenever you want
---